Dark Accent House
We fell in love with the colour combination on this home. The dark aluminum siding is the perfect accent to the red brick and grey stone. The curves and bends made dressing this house a welcome challenge. The end result is really beautiful.
Ottawa Hideaway
The Mallion Team was in Ottawa to transform a house with out of style siding and no eavestroughs. We installed custom aluminum soffit and fascia as well as new eavestroughs. We also had to install new, bigger fascia wood boards to accommodate the newly installed aluminum roof. The colour is called Wolf White and we think it makes the house look very neat with sharp lines.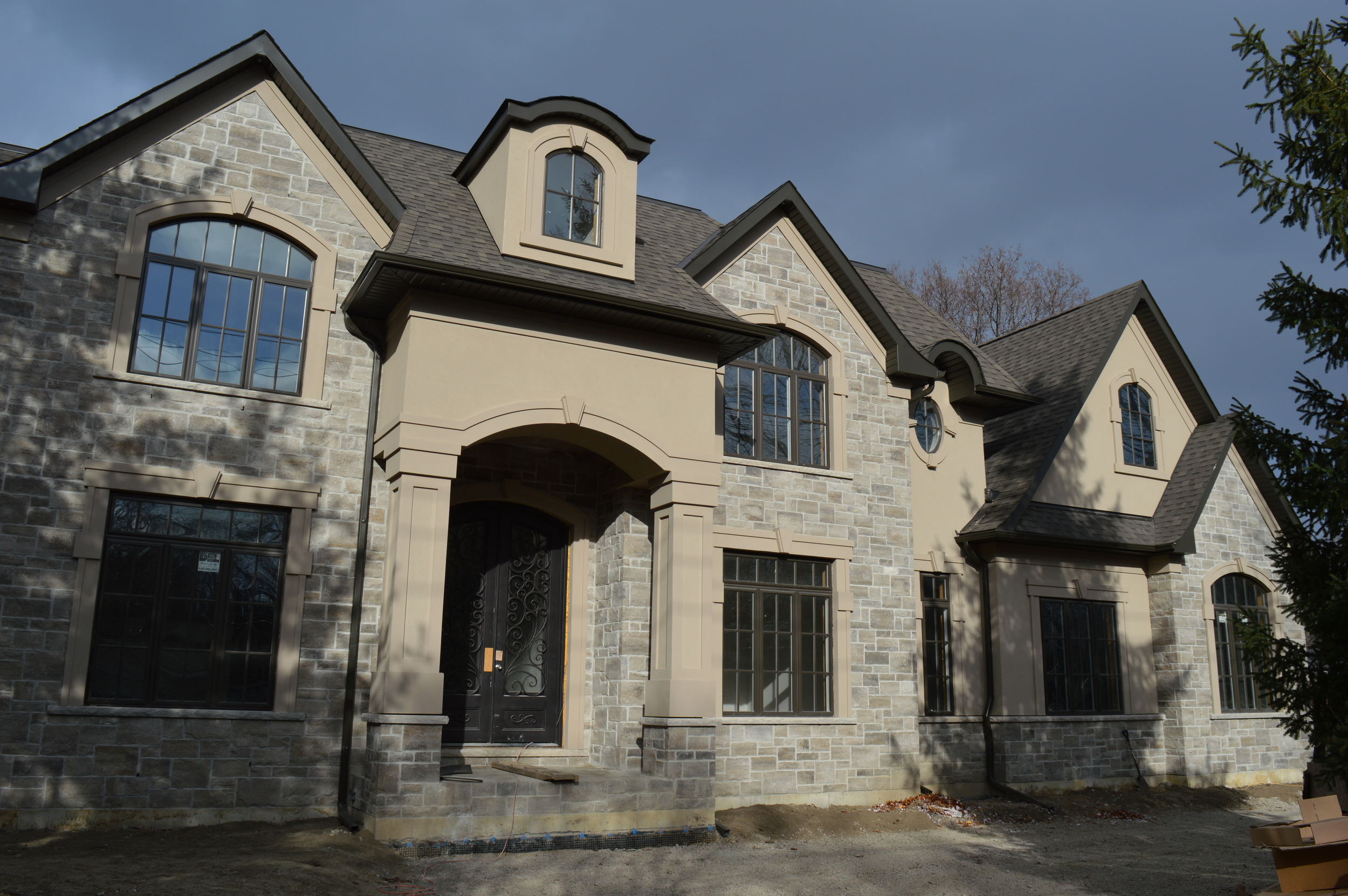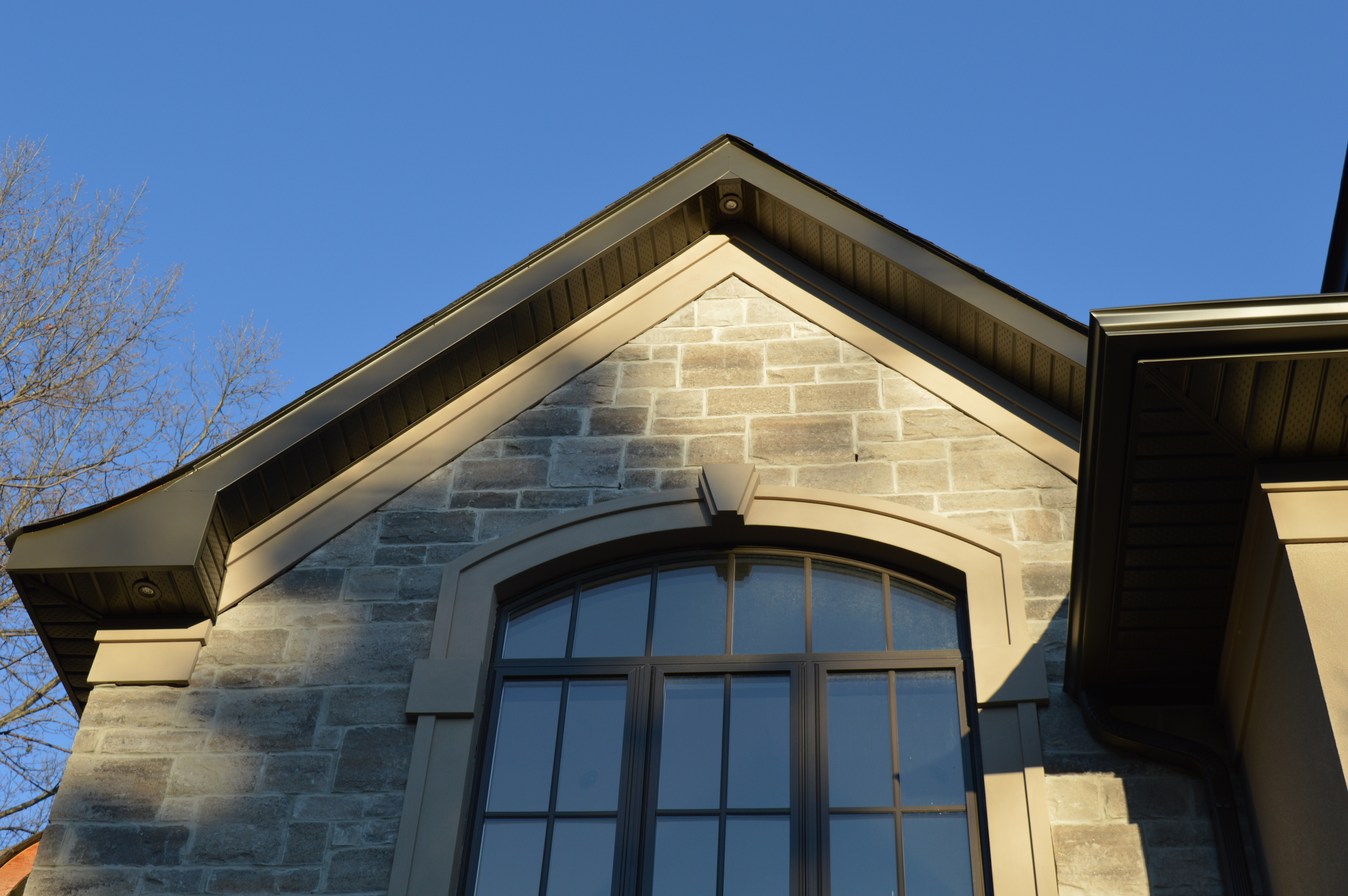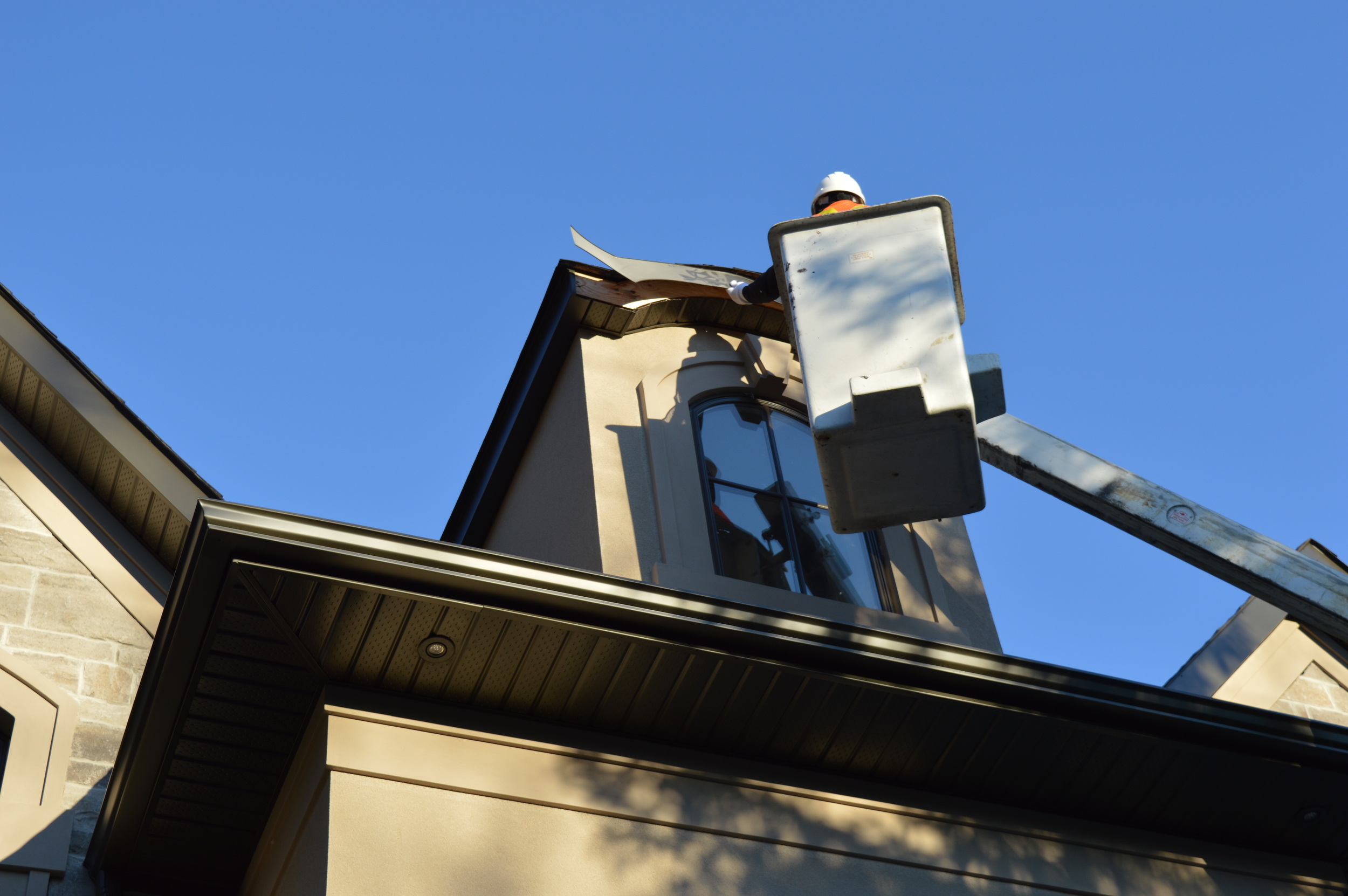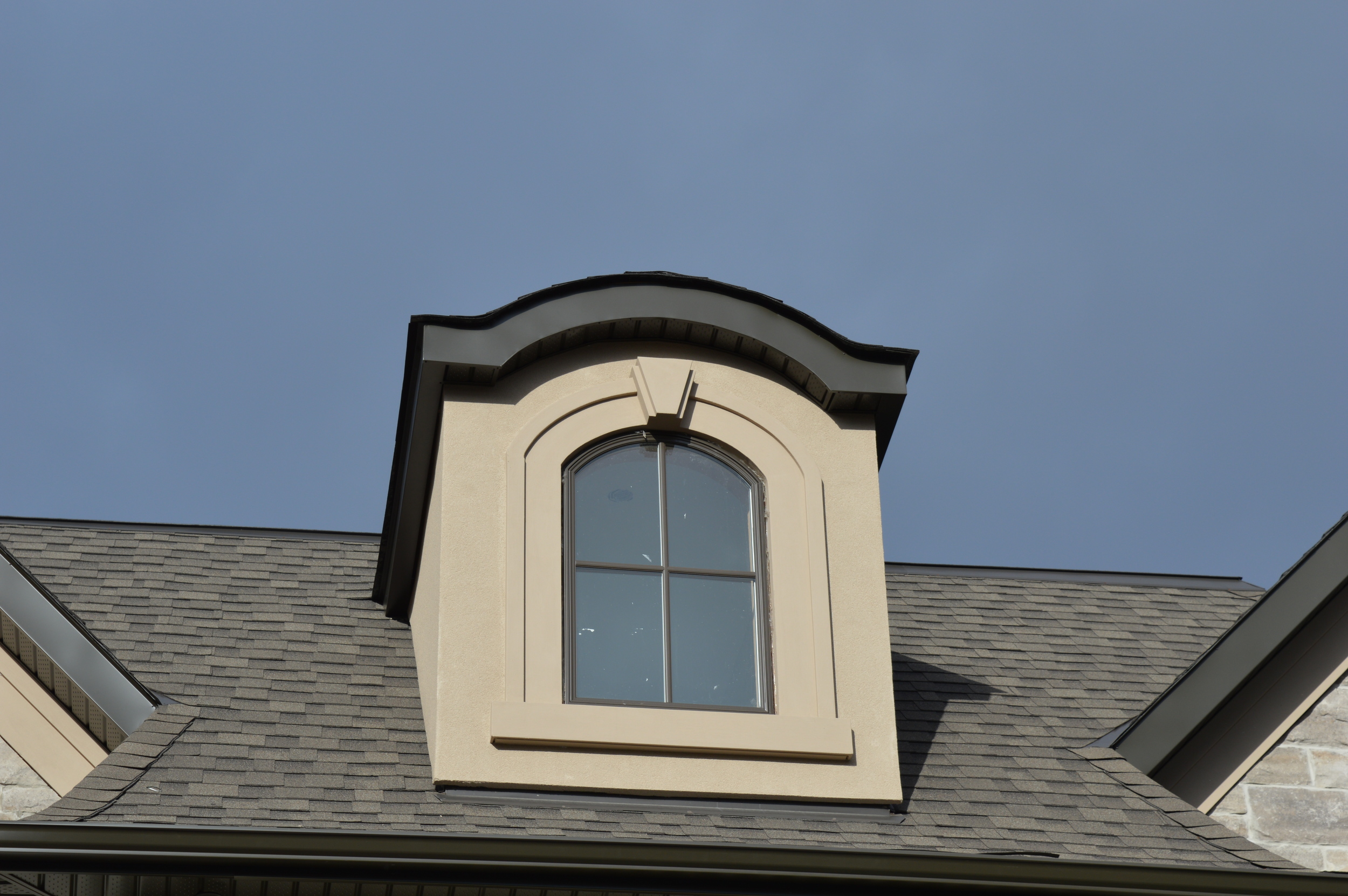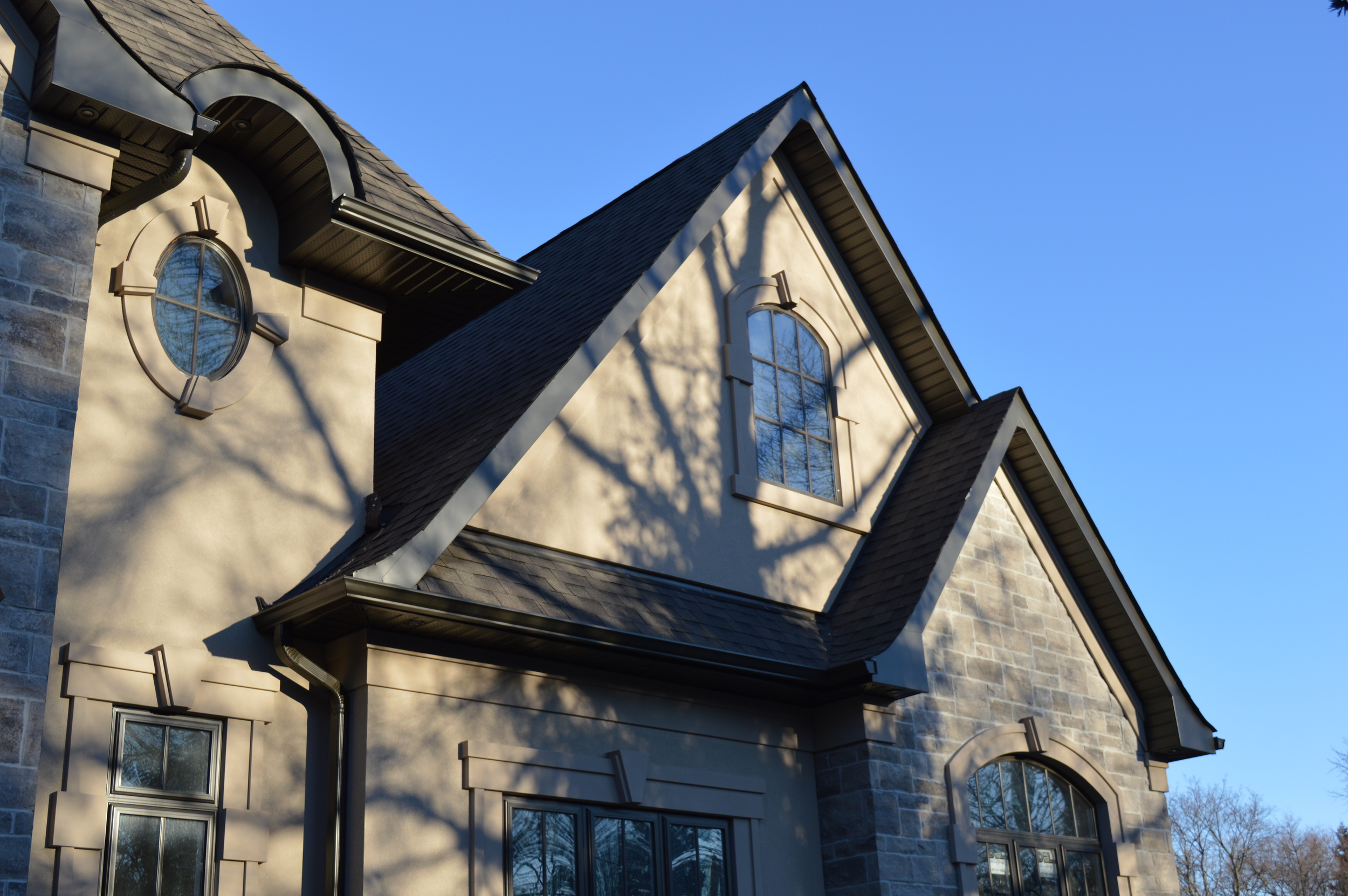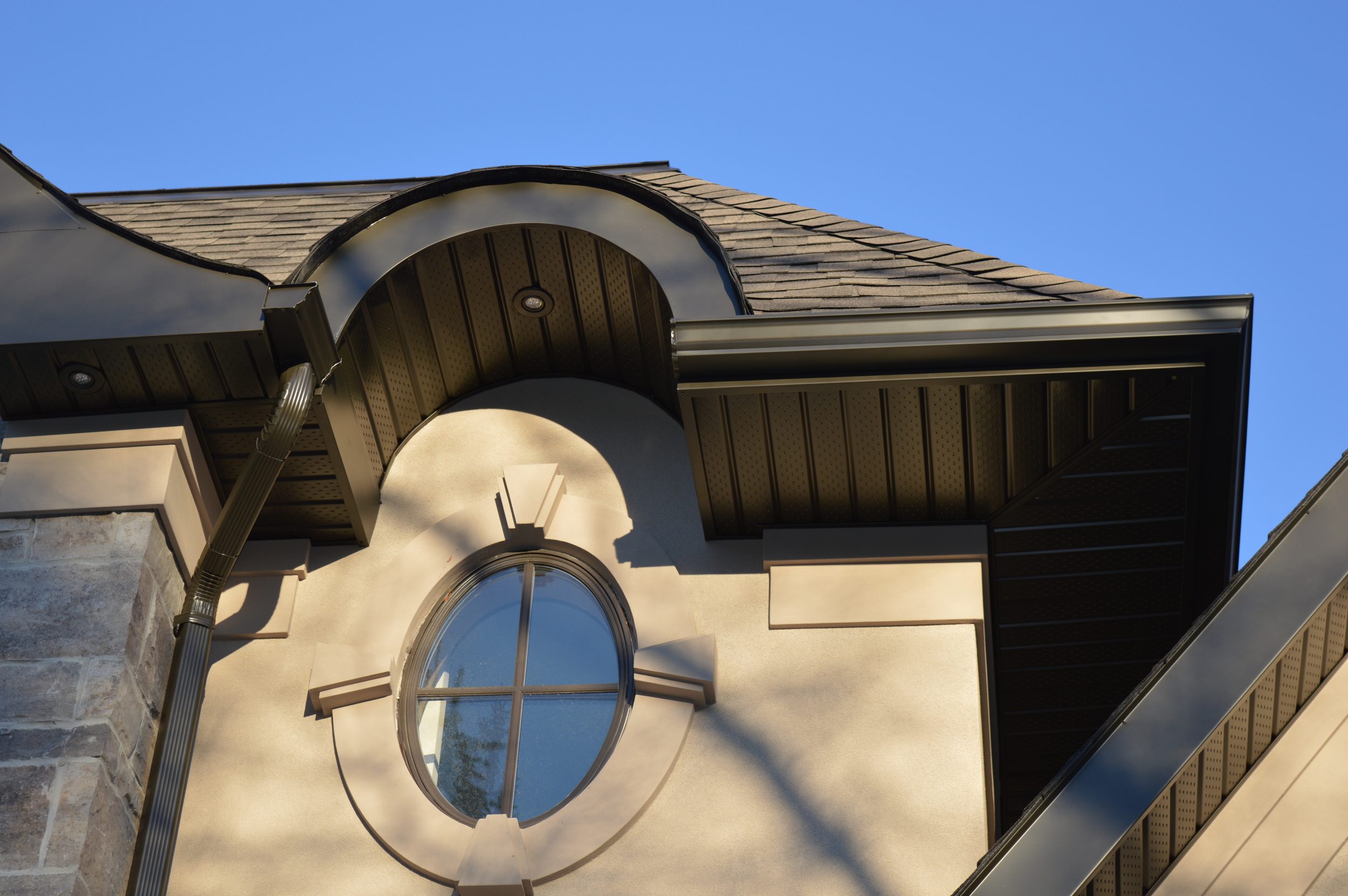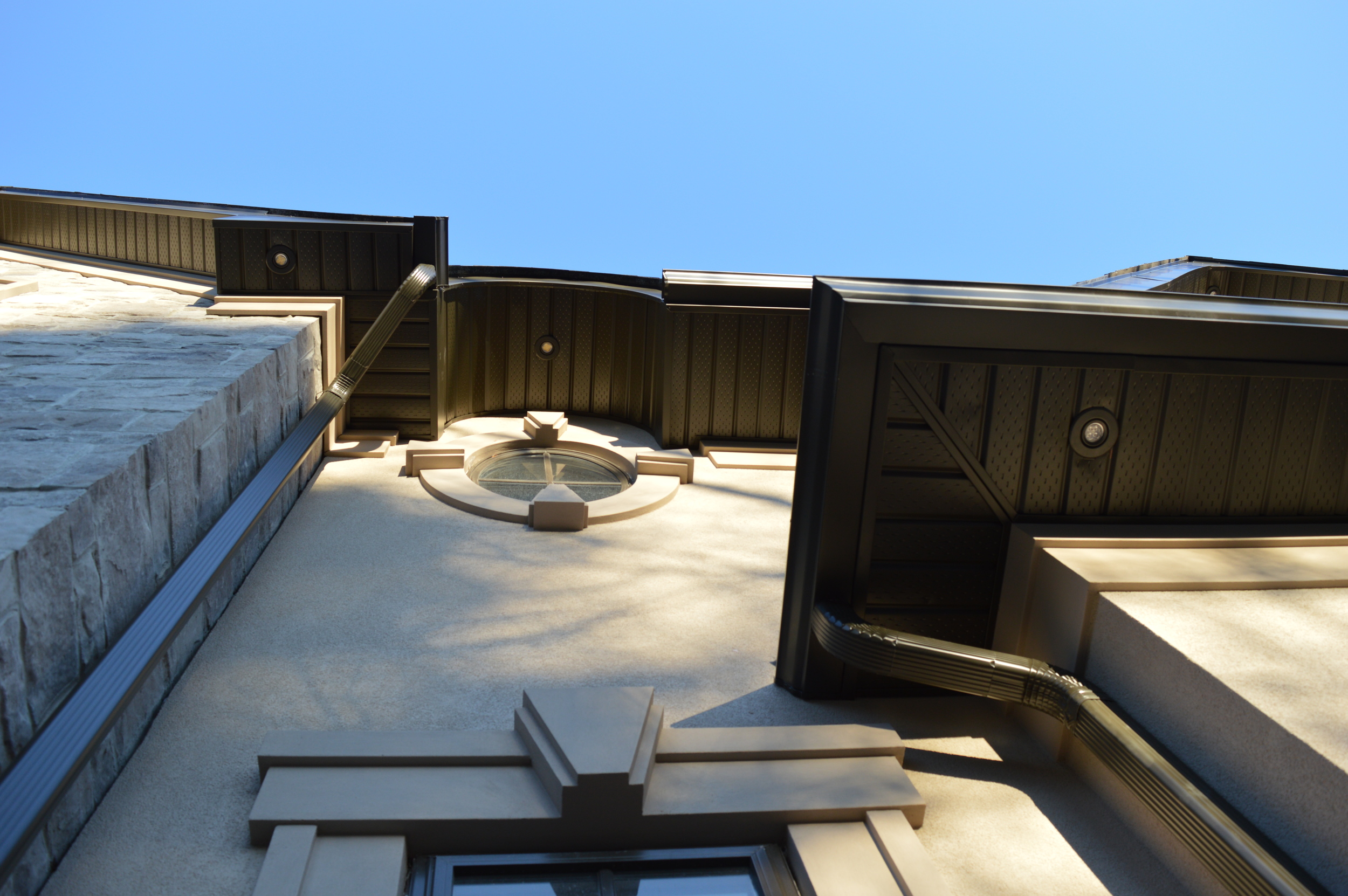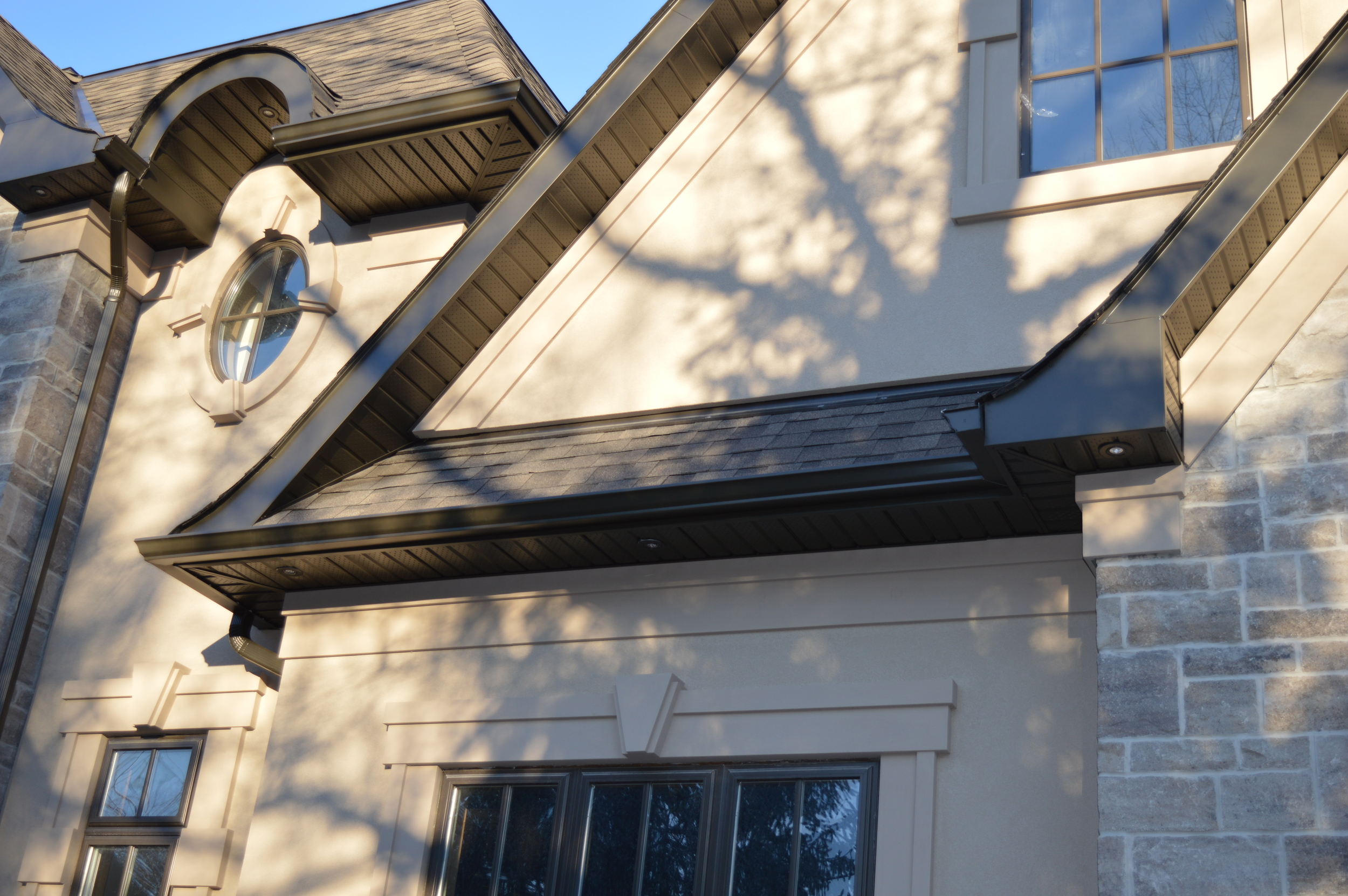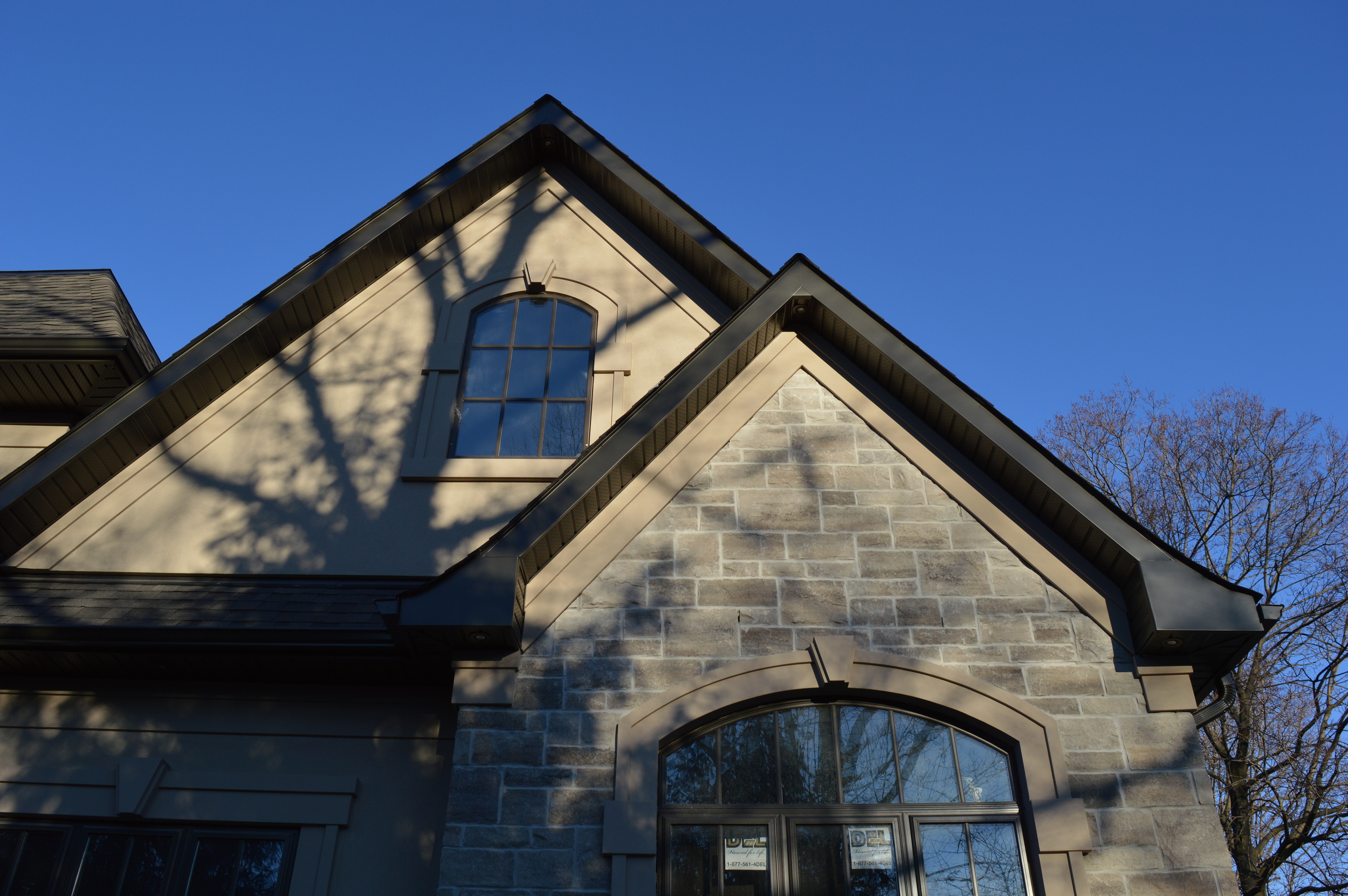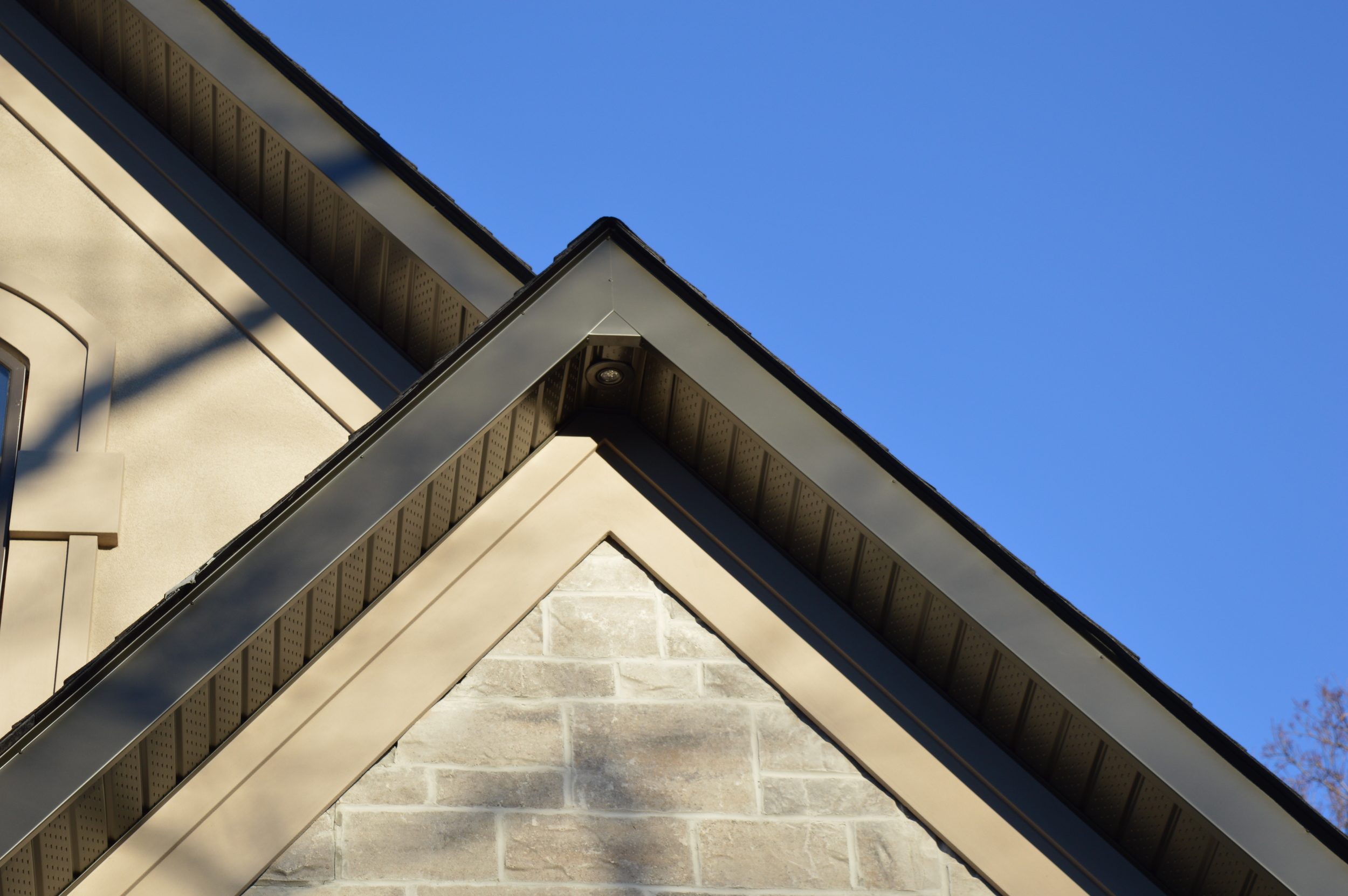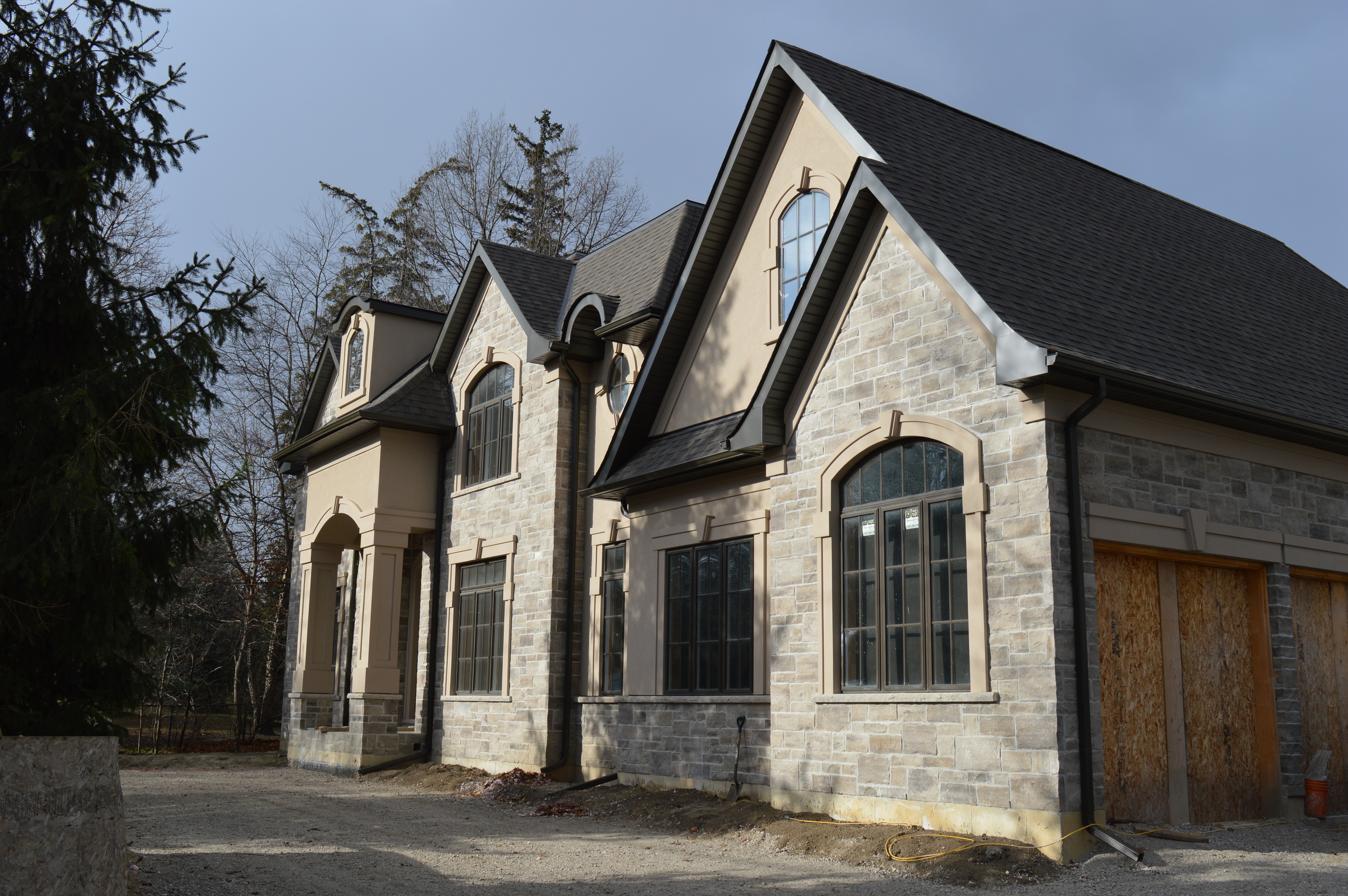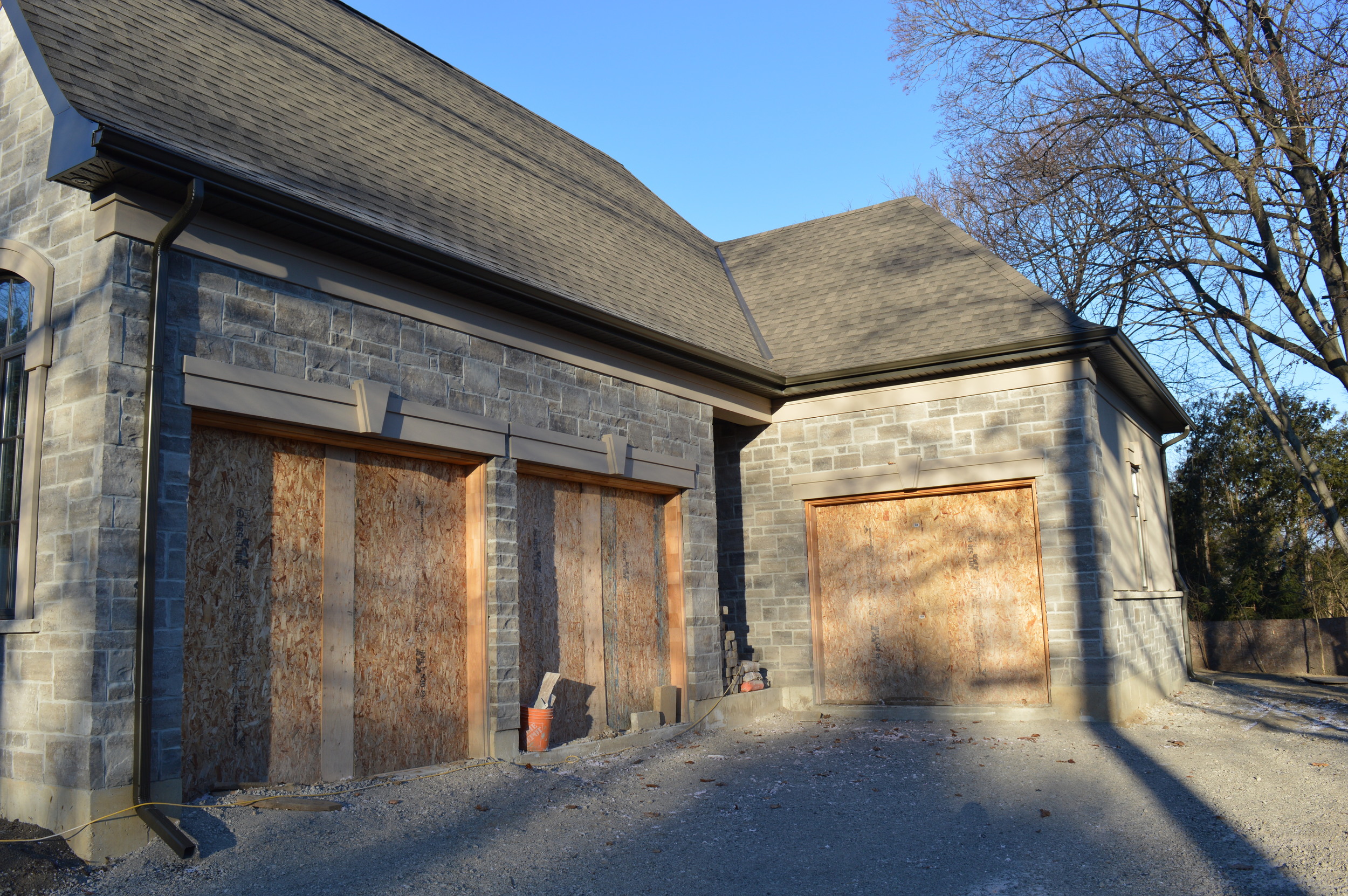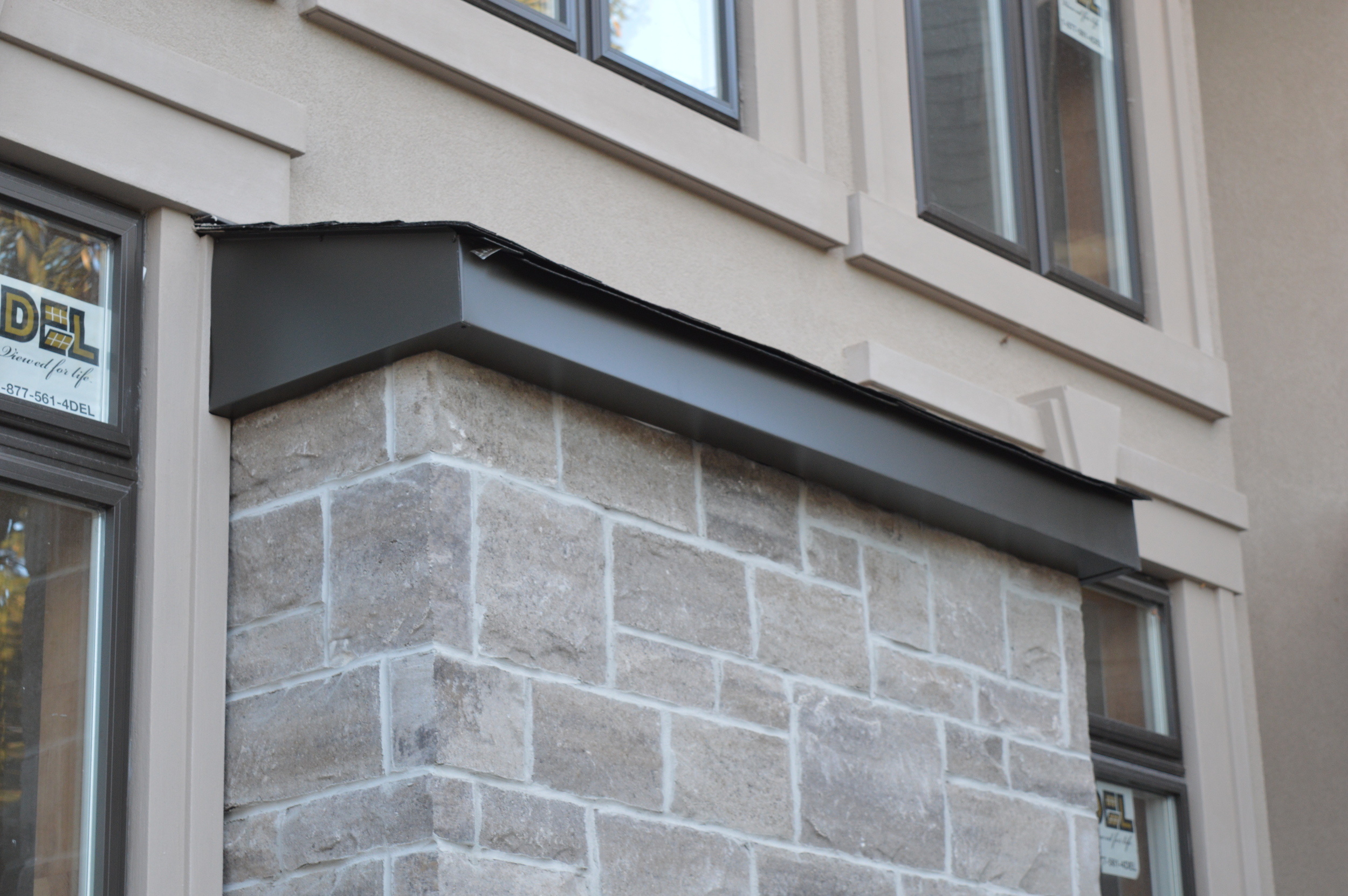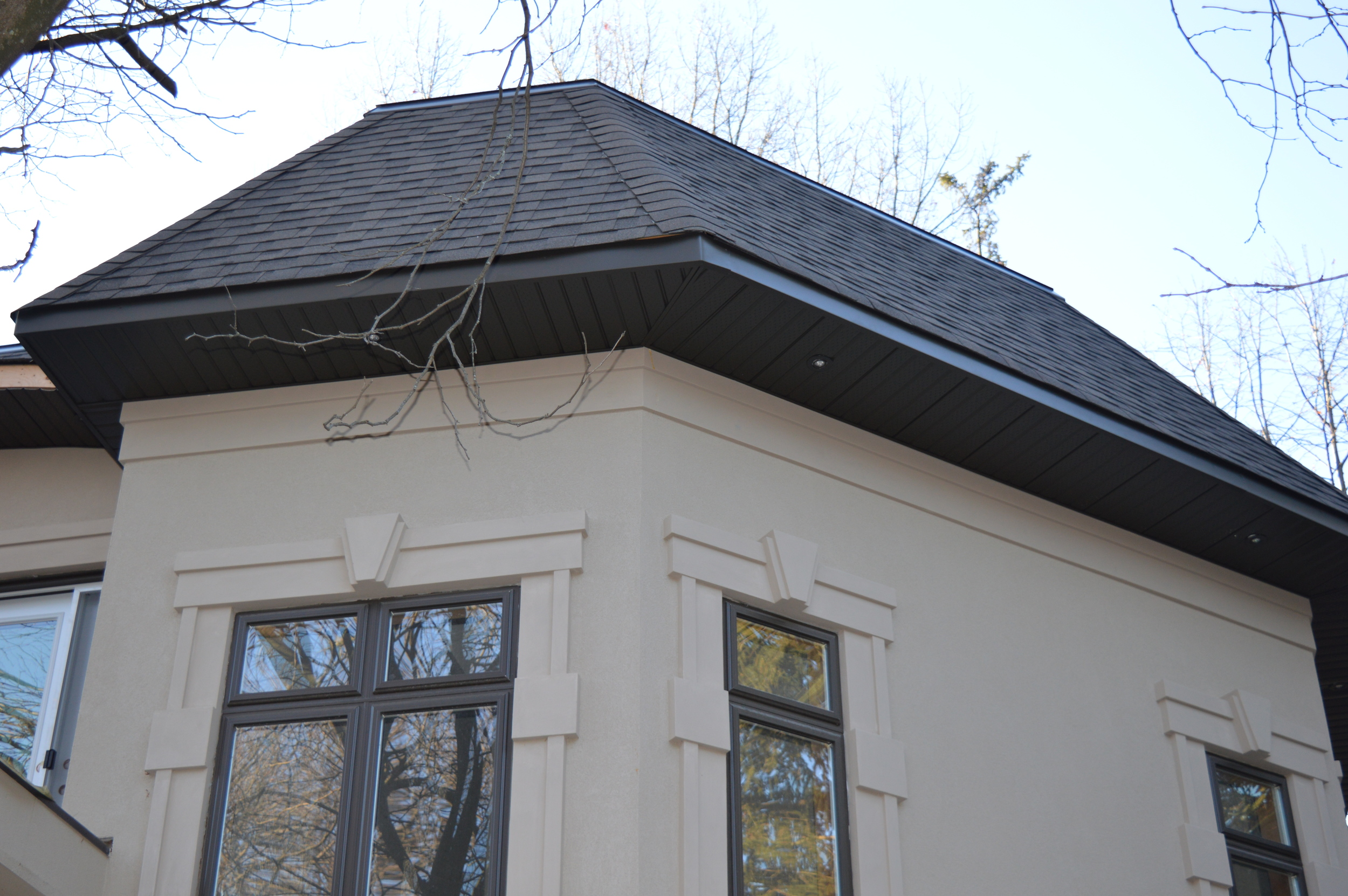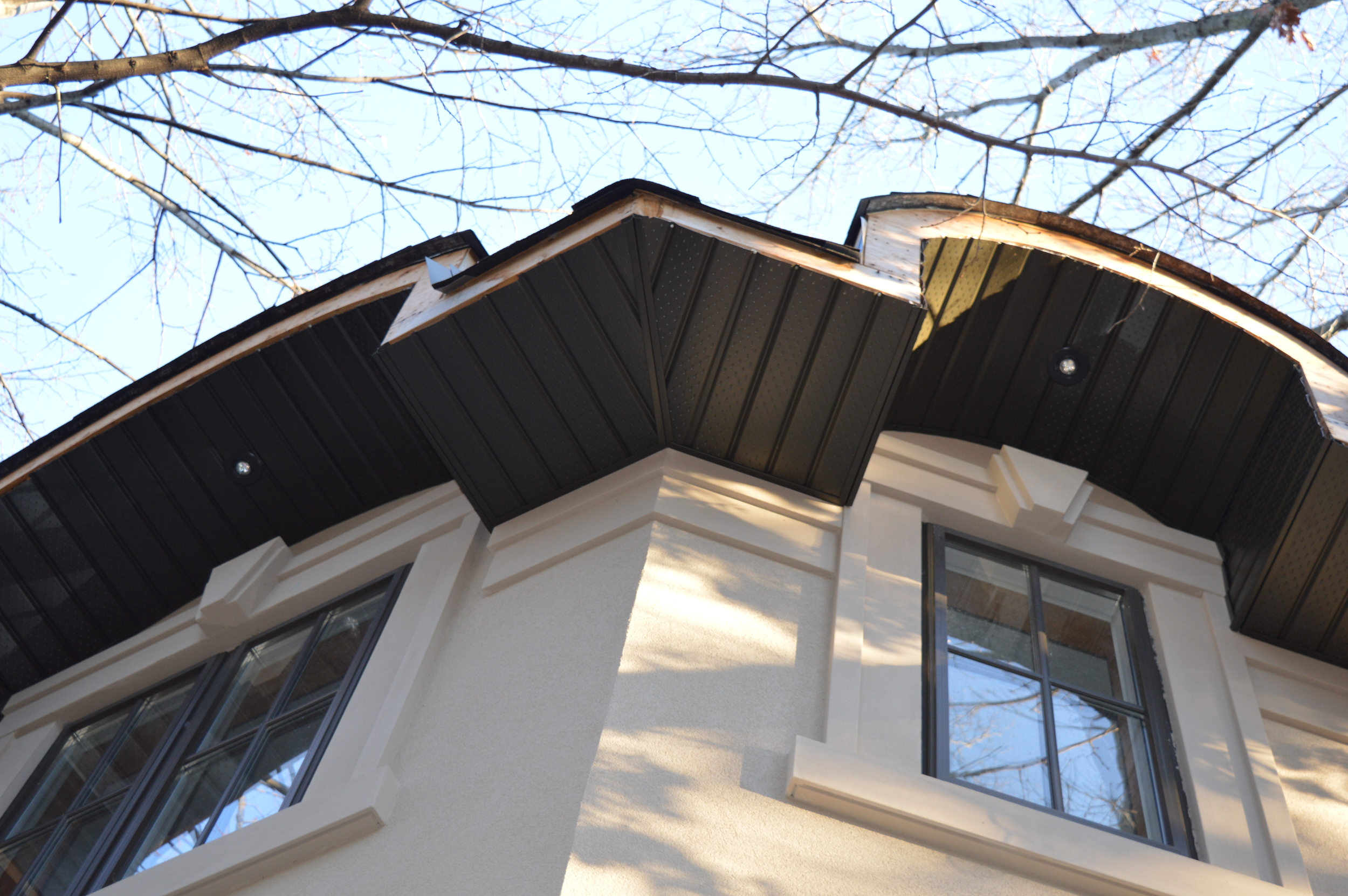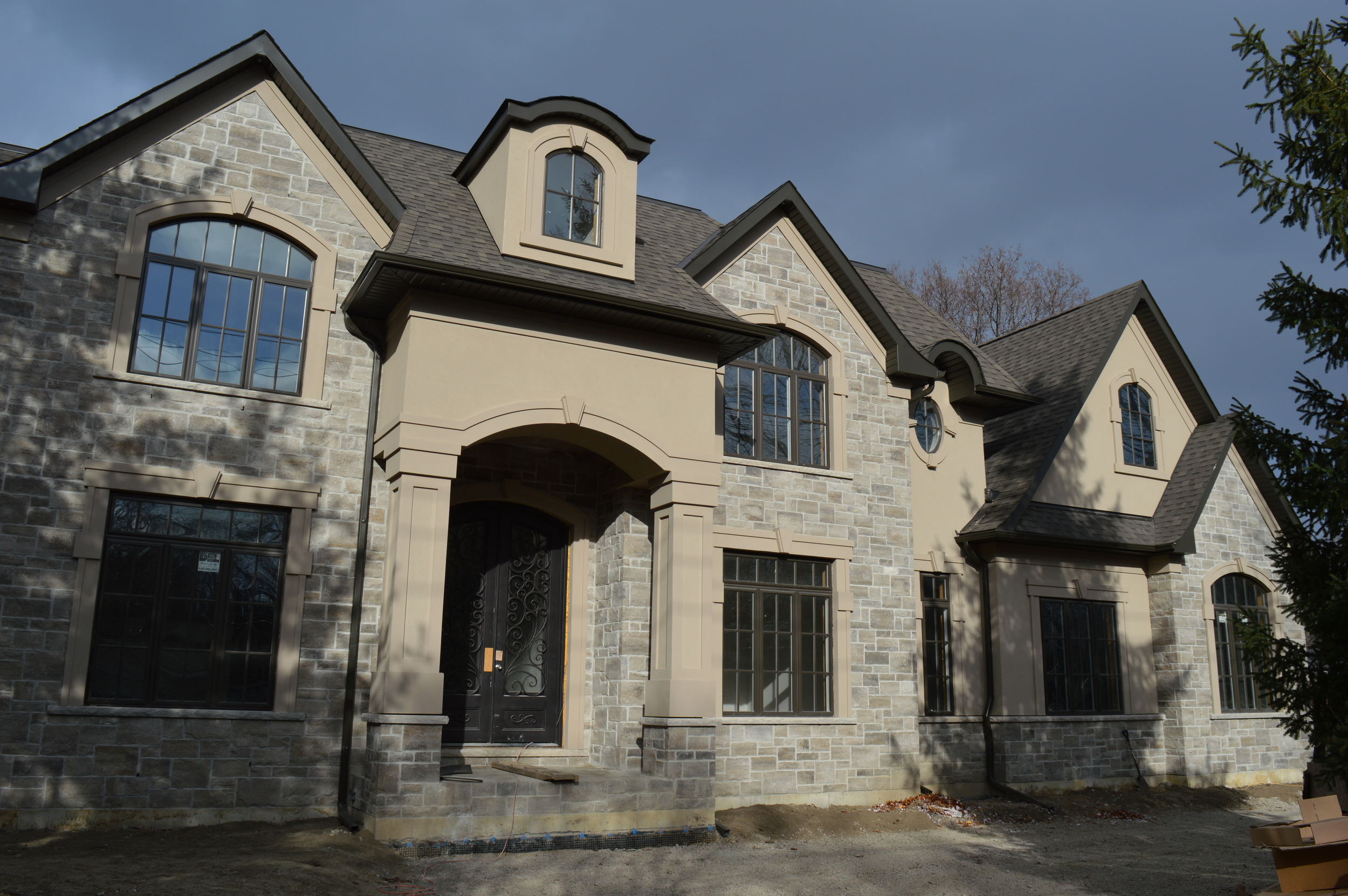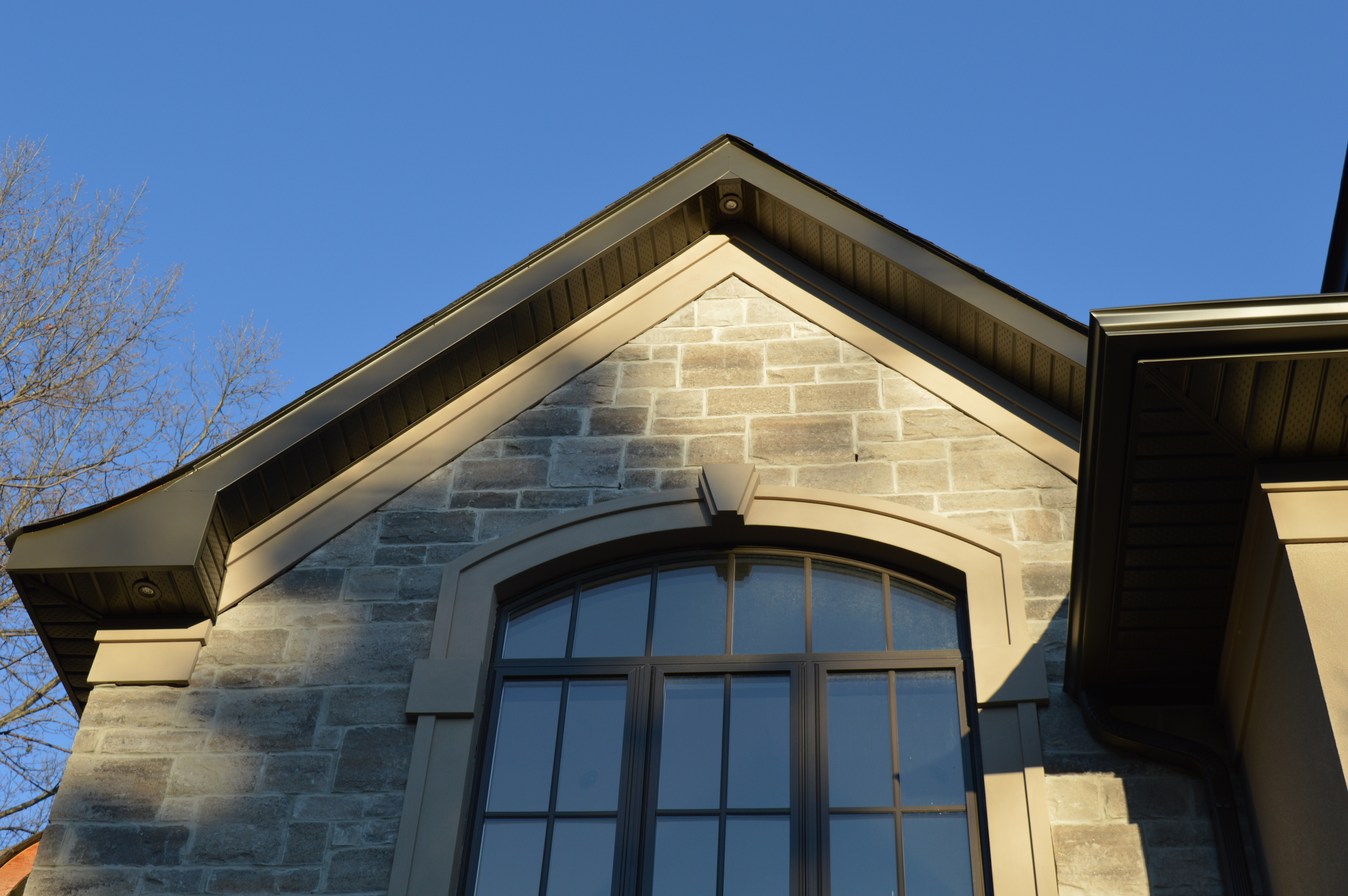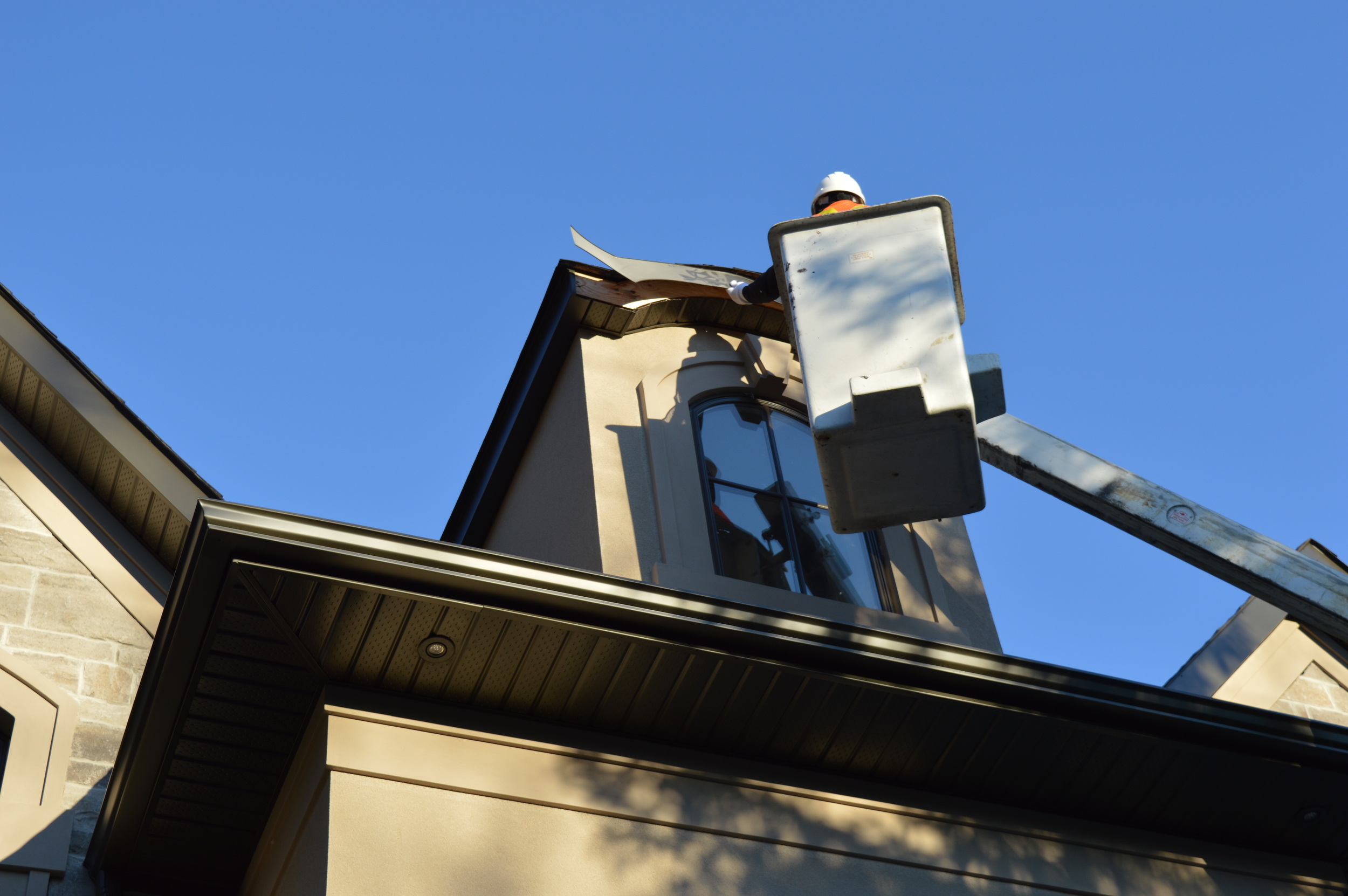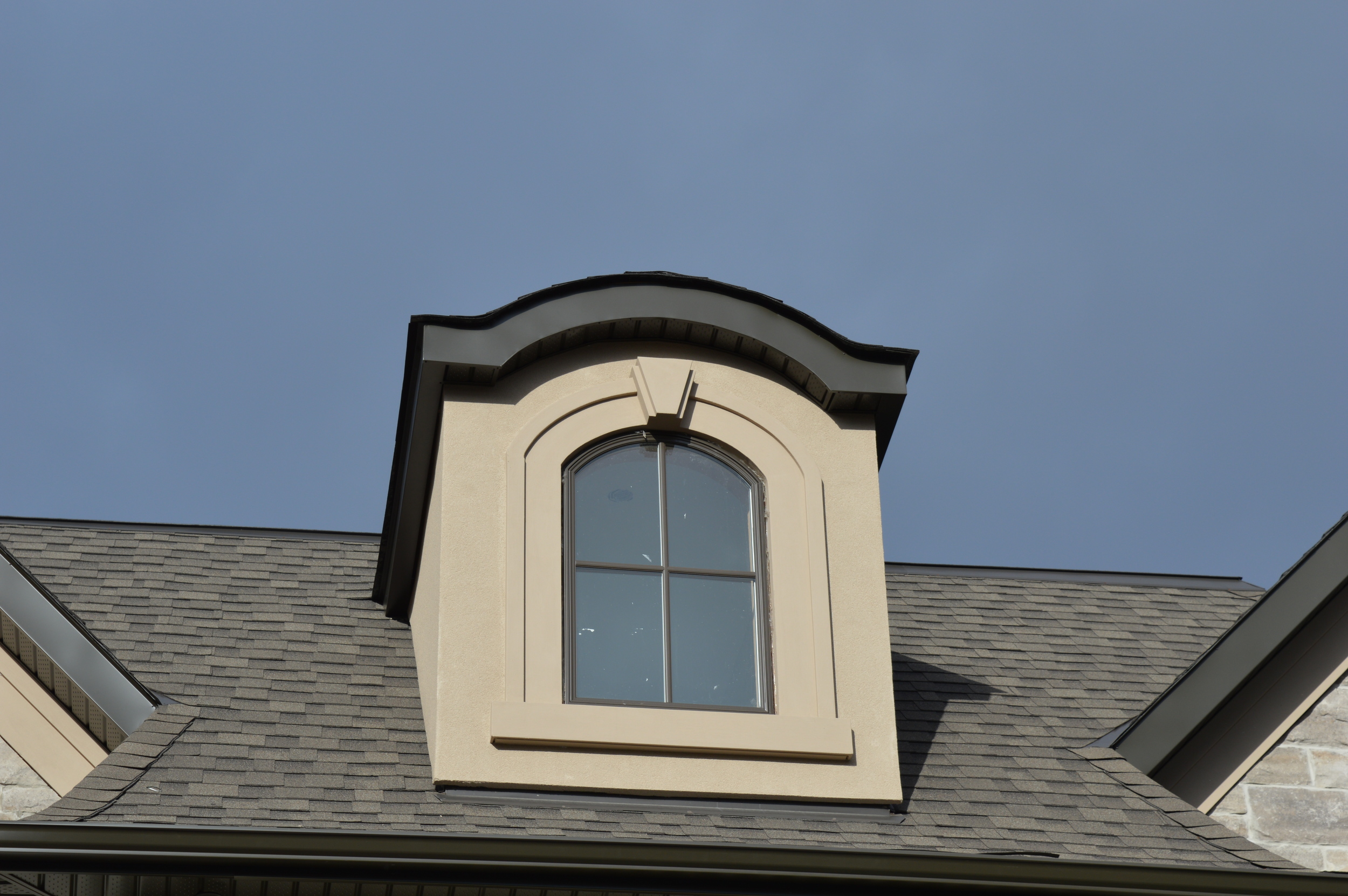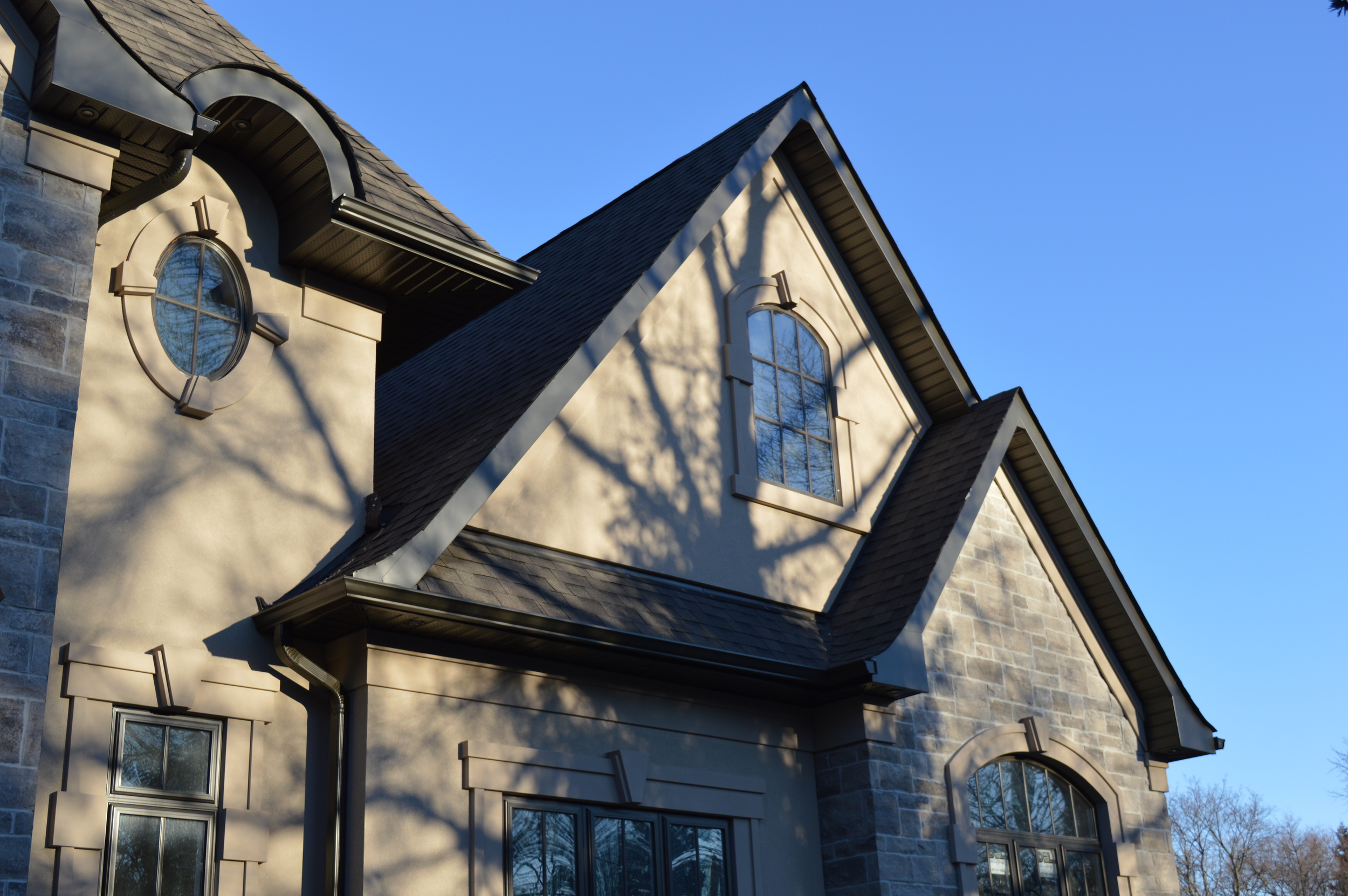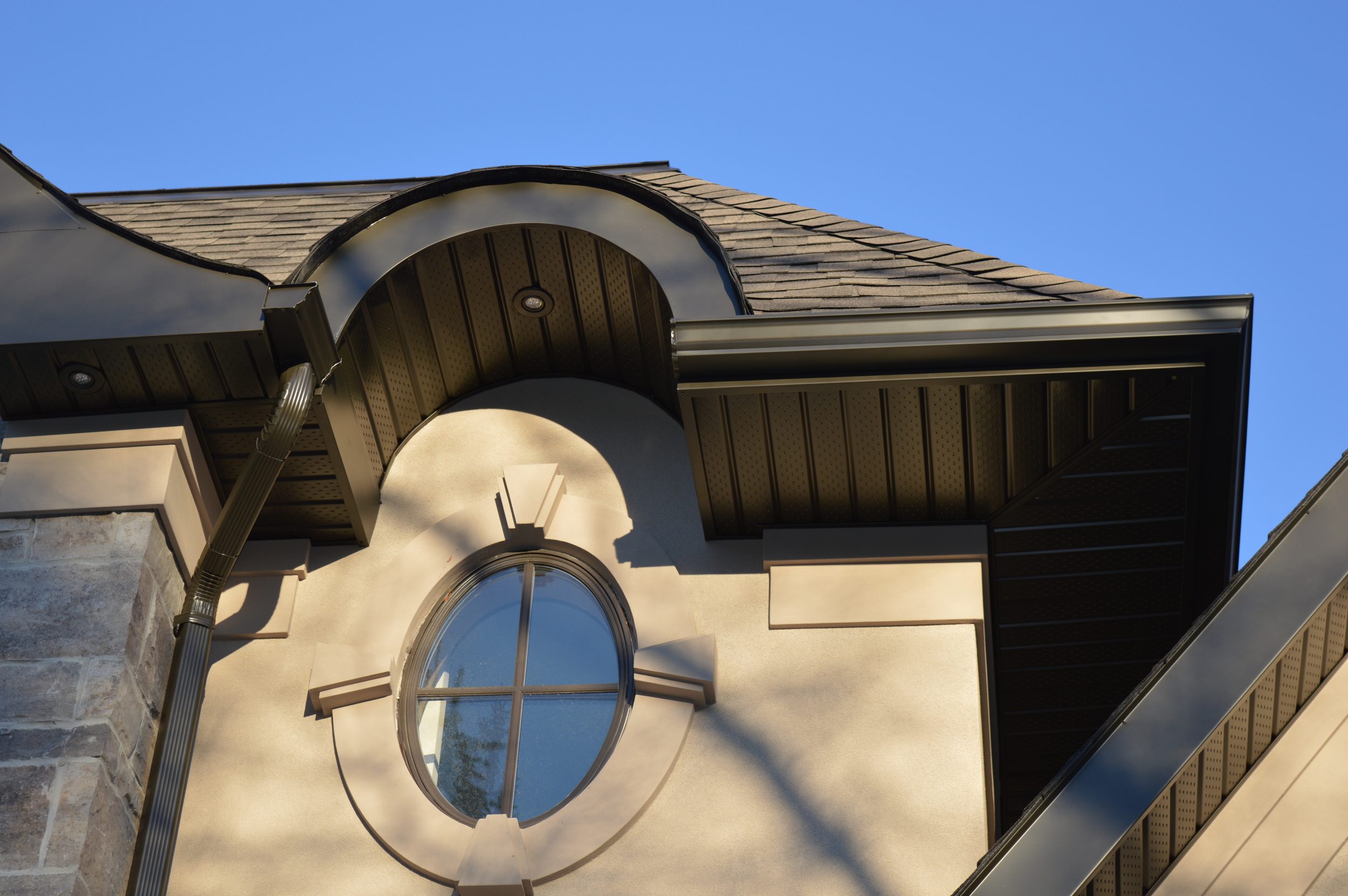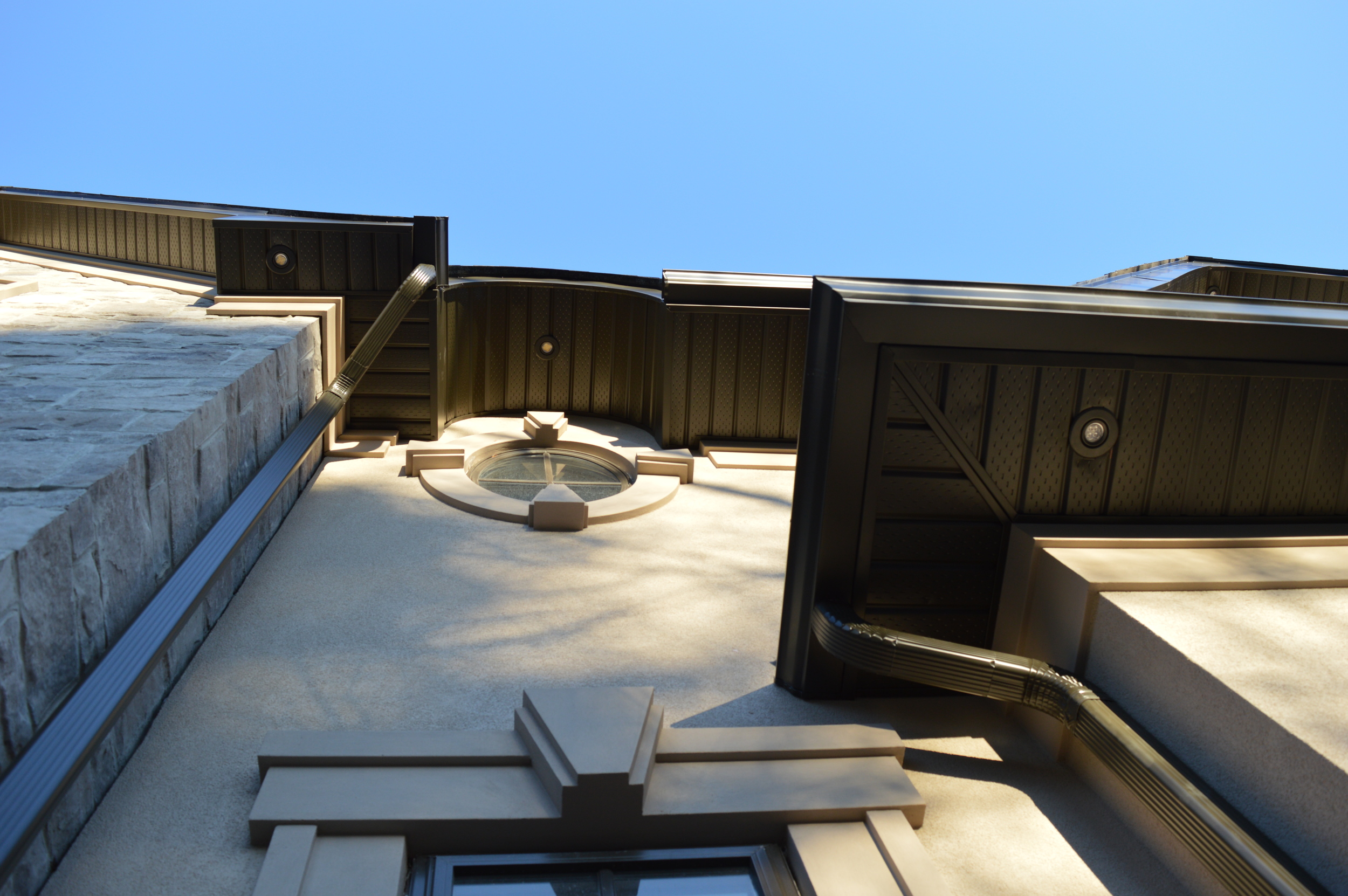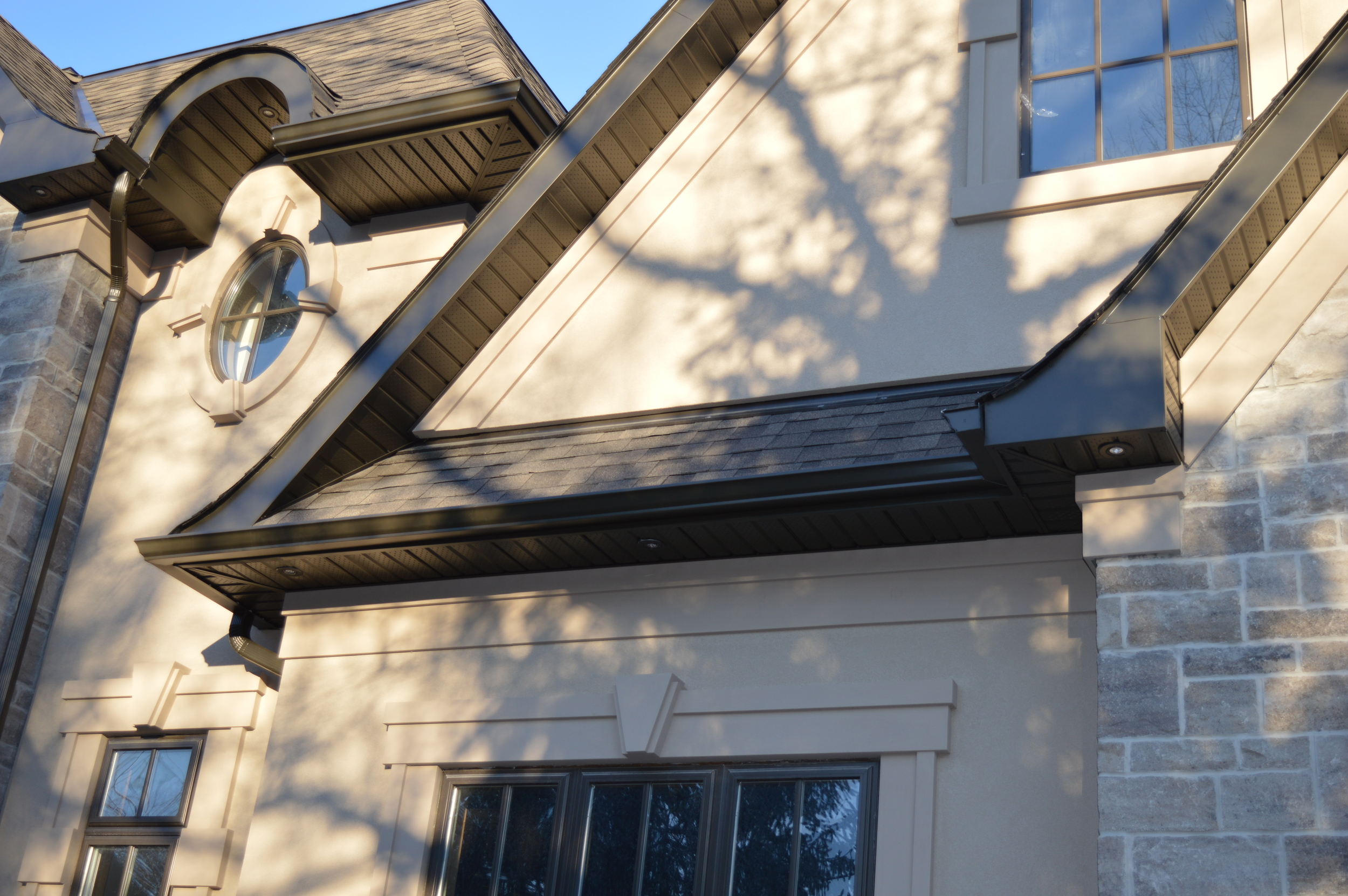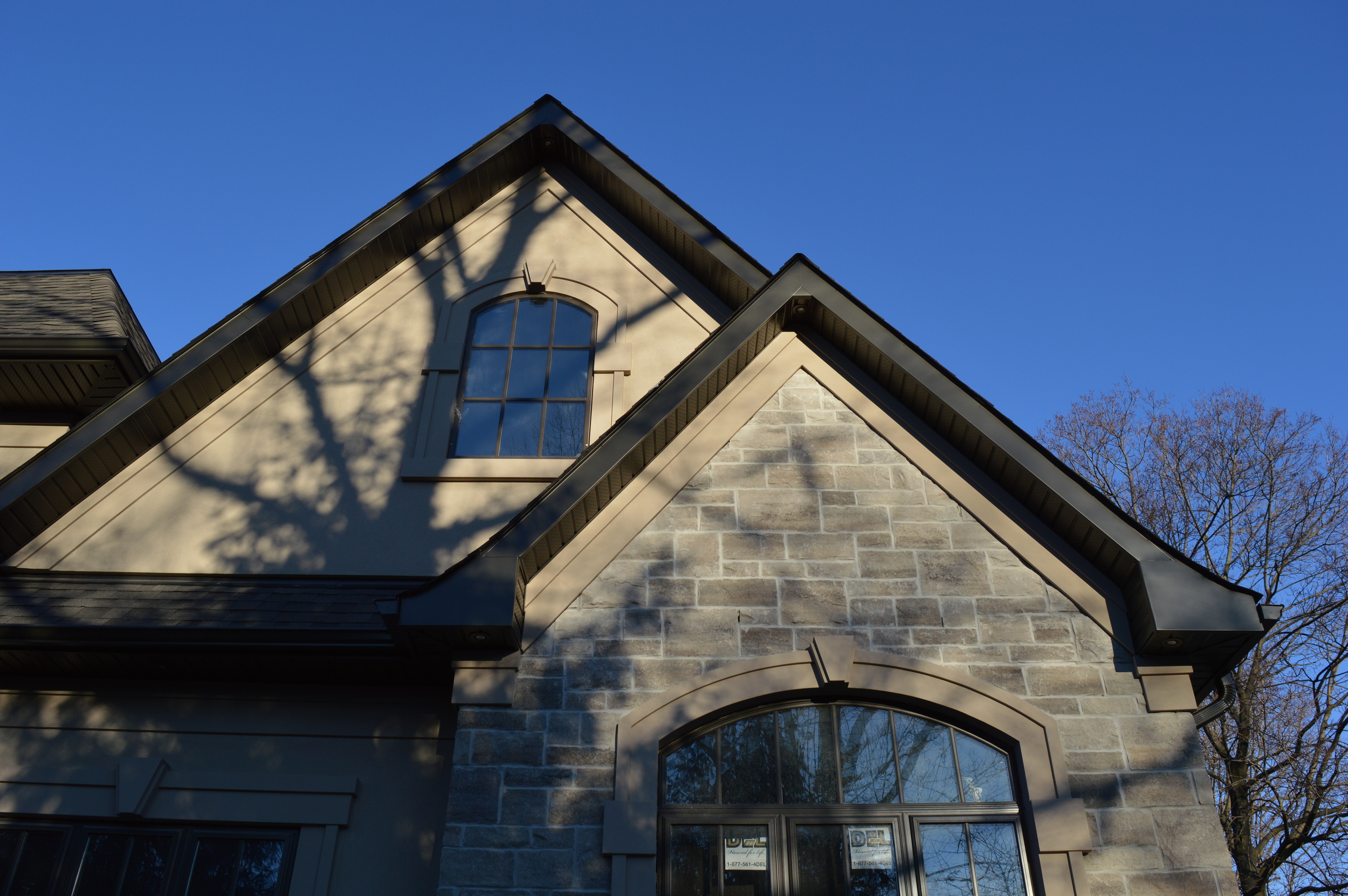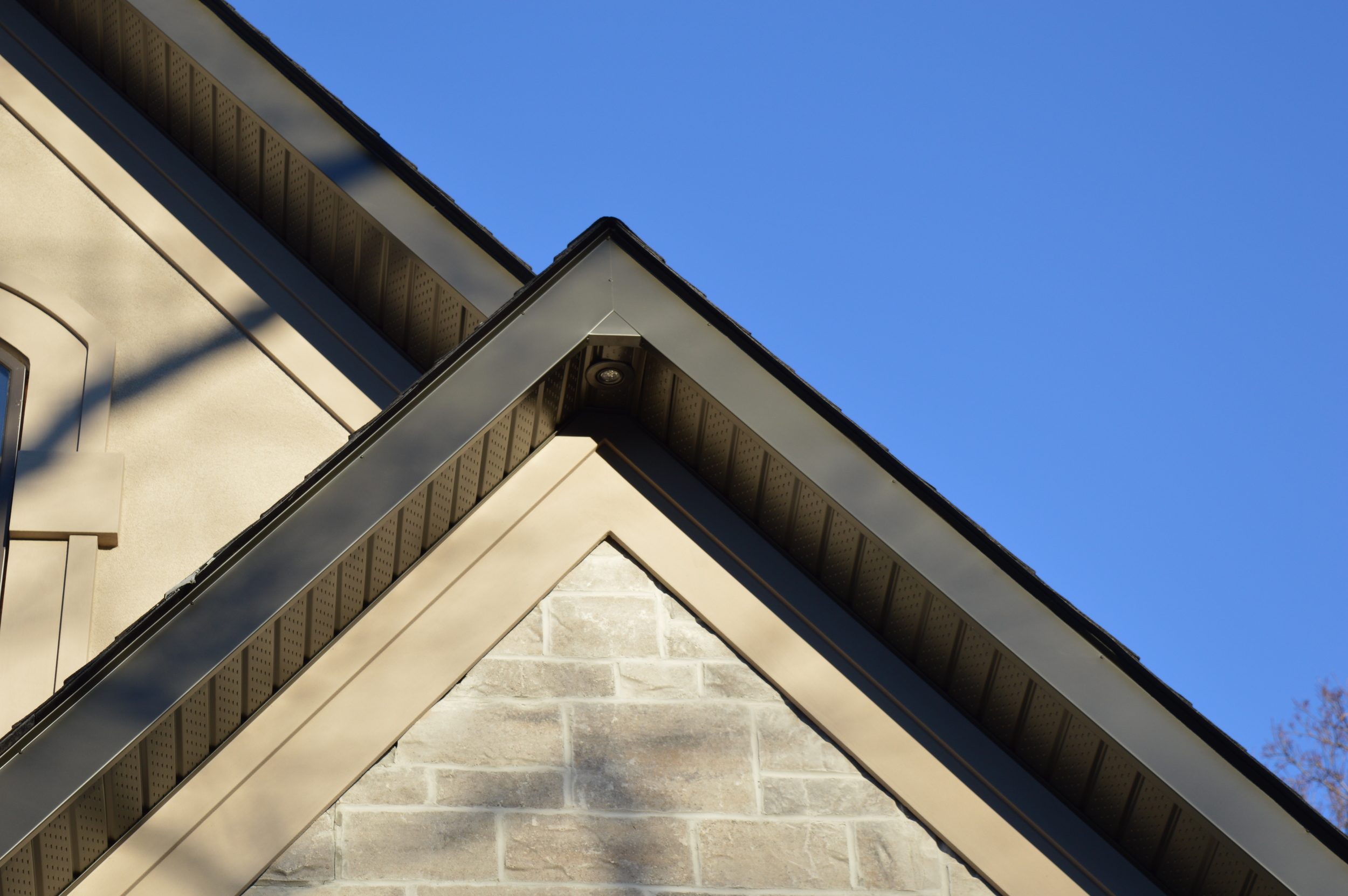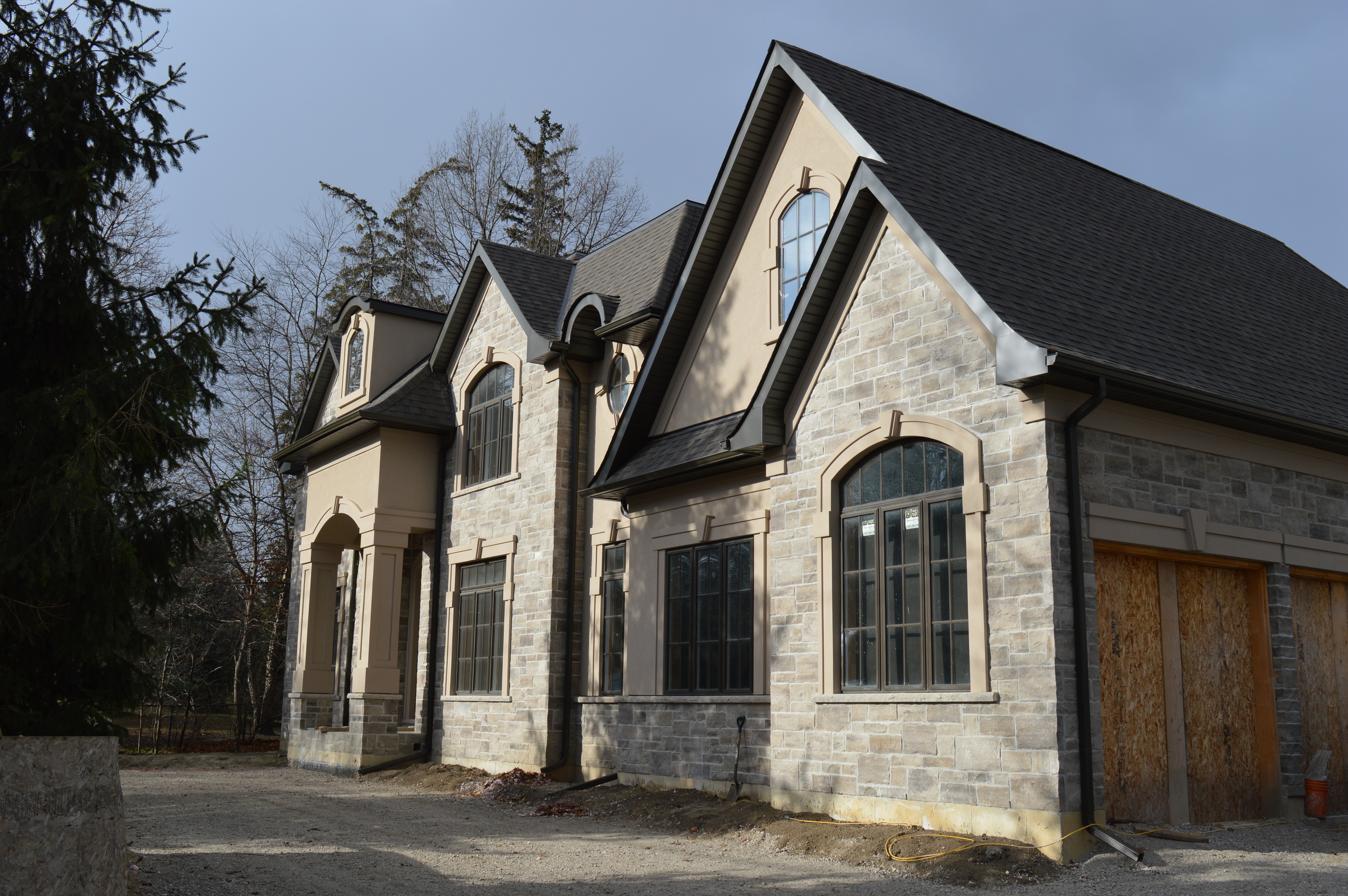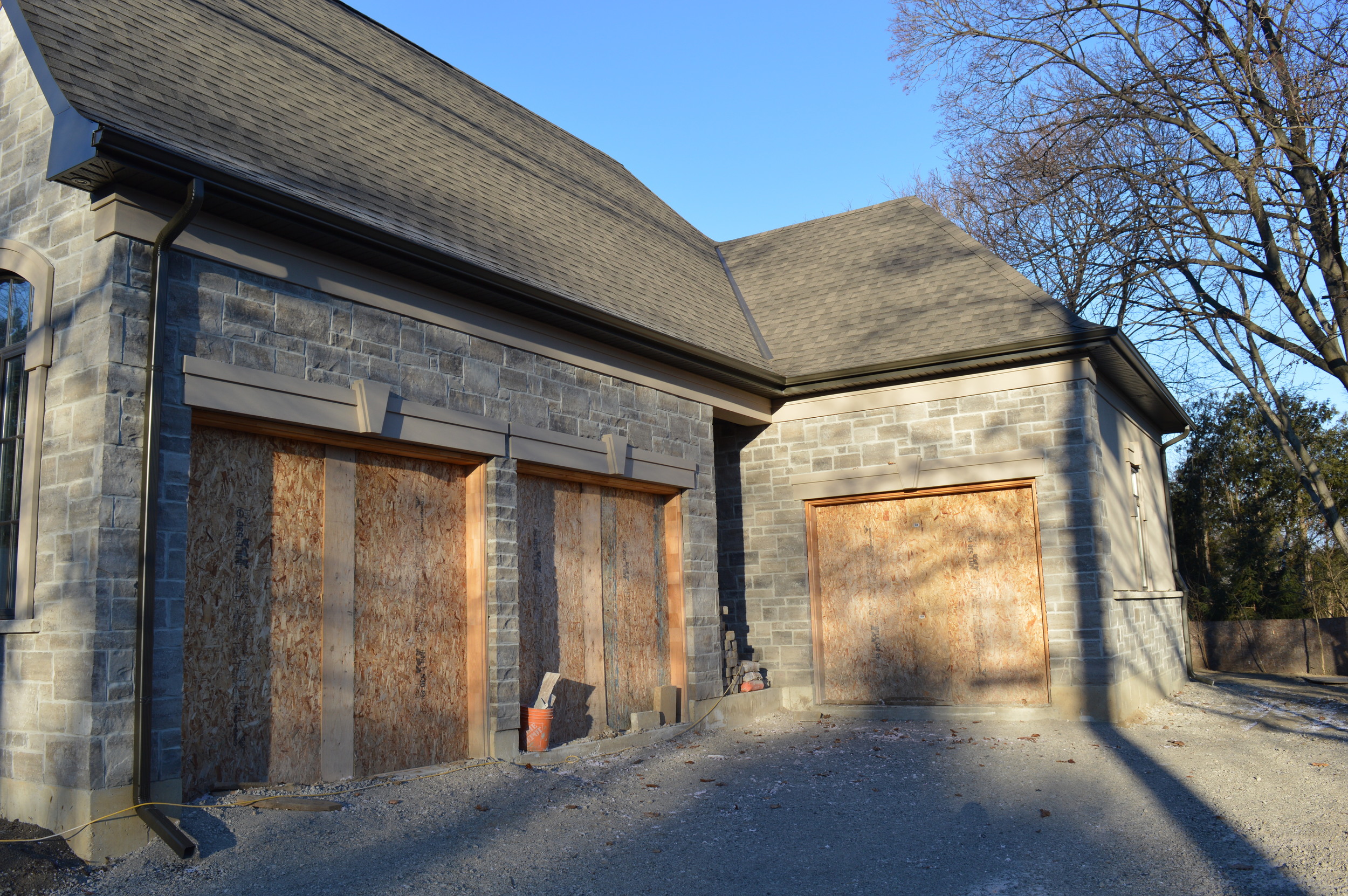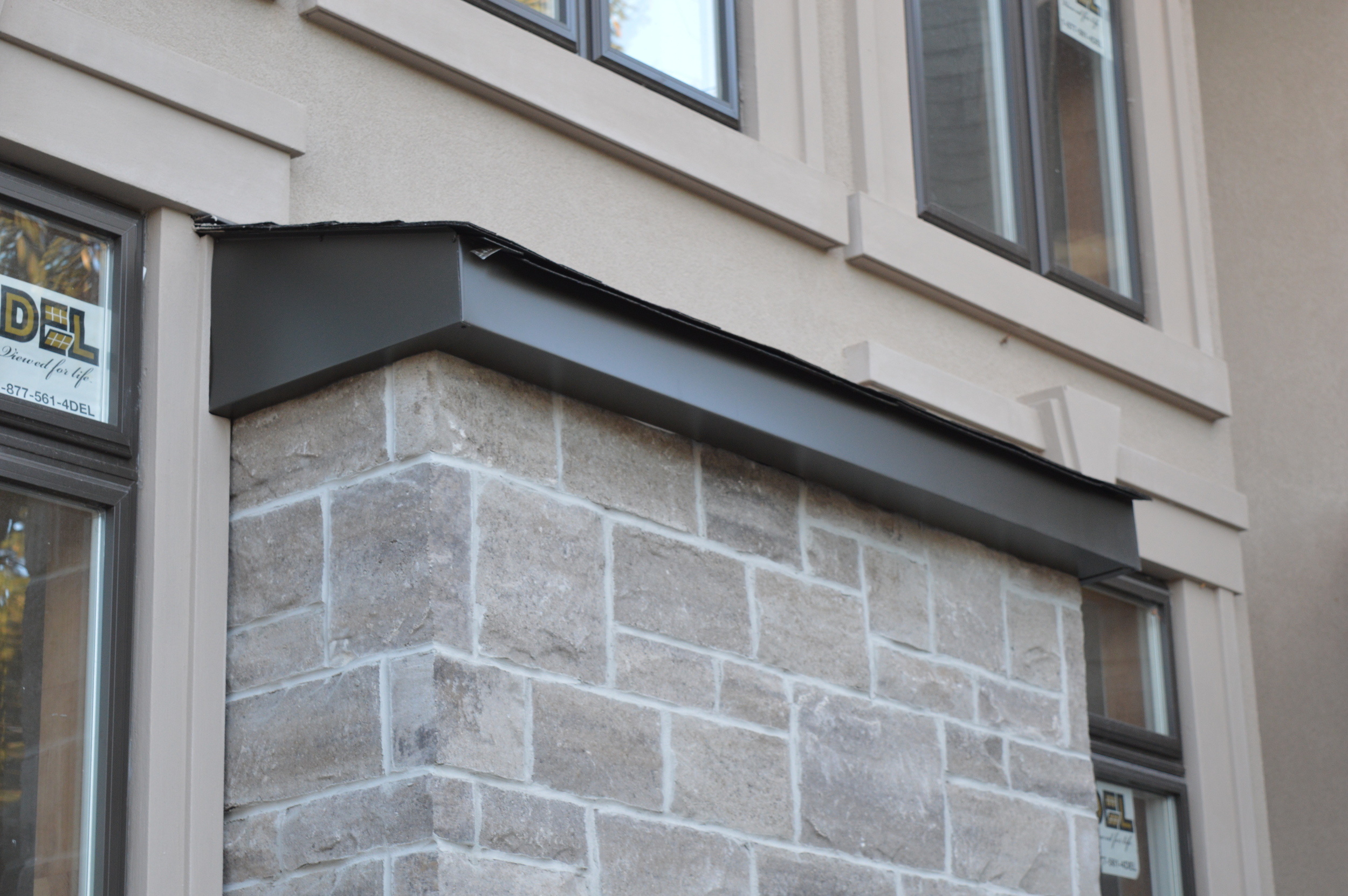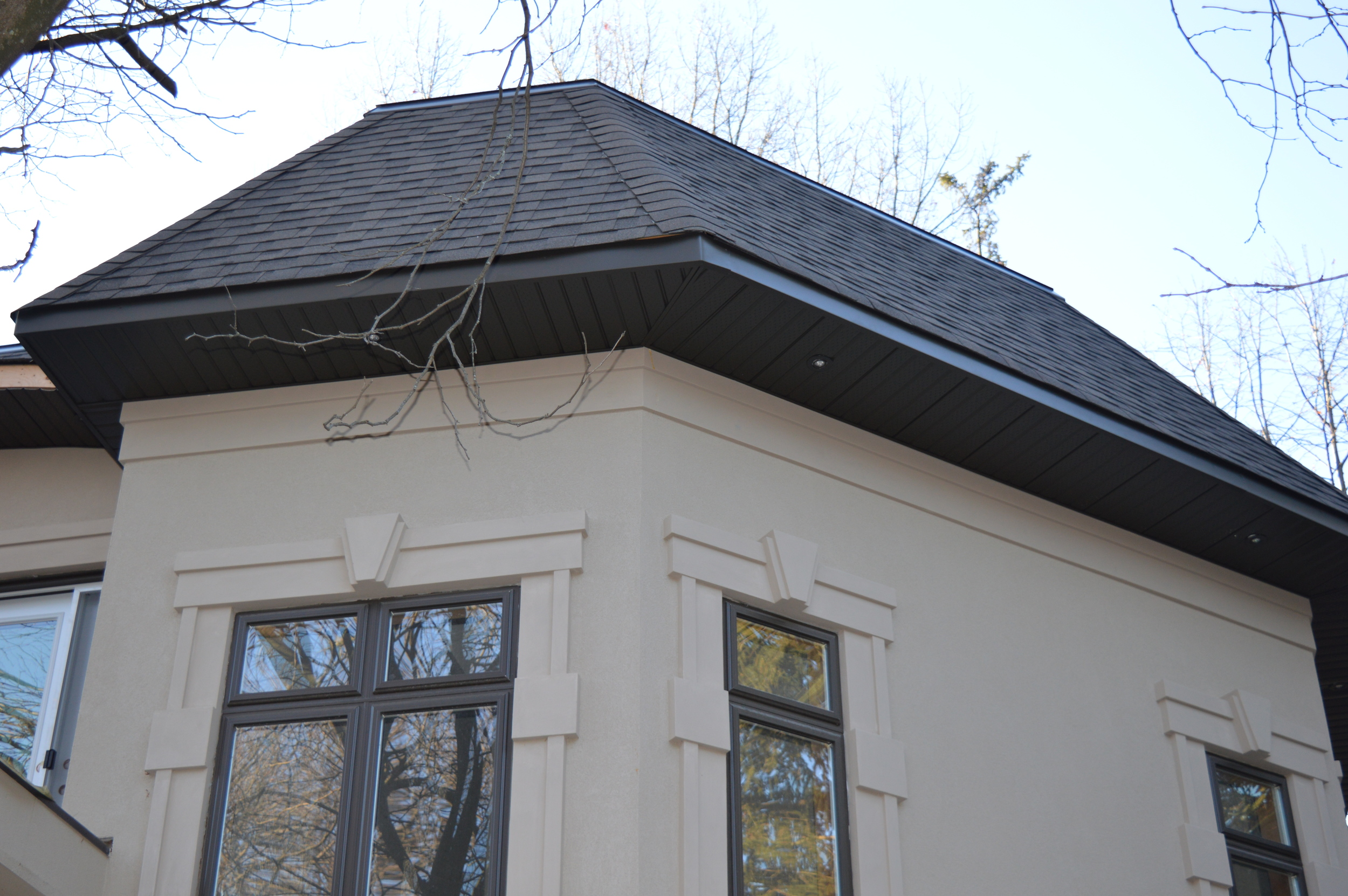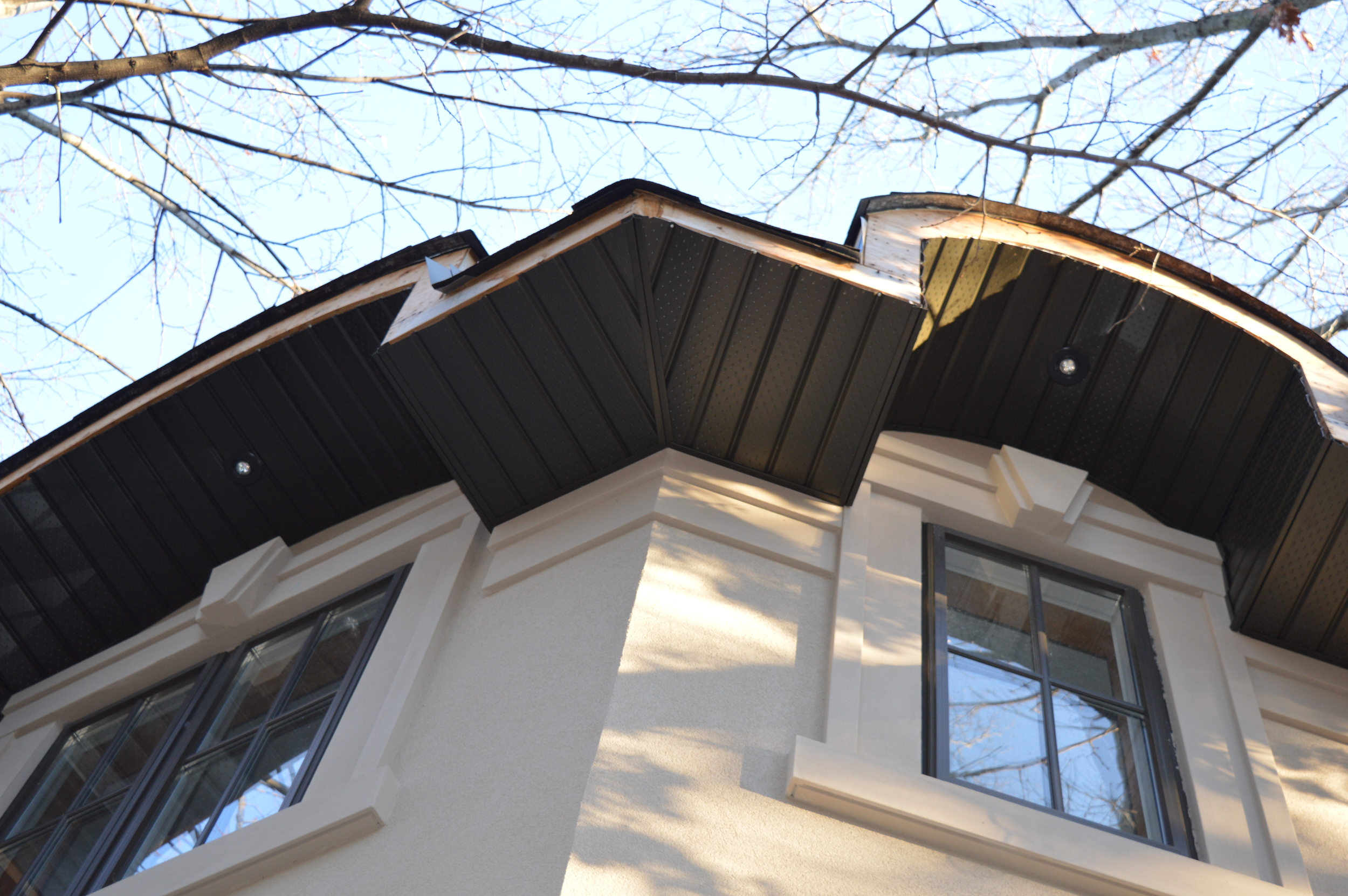 Late Autumn Splendor
The sheer size of this home took our breath away. The customer requested the aluminum work to match the color on his windows which is commercial brown (very popular choice among homeowners). The color looks amazing and on a cloudy day resembles a dark gray.
Woodsy Hideaway
We had the pleasure of working on a beautiful cottage near Minden, ON. The client requested earth tones to blend with the environment. The colour chosen for the eavestroughs and fascia was commercial brown while the soffit was an ivory colour. We covered the house in green siding which brought an earthy tone to the house which was a perfect touch given the cottage's location.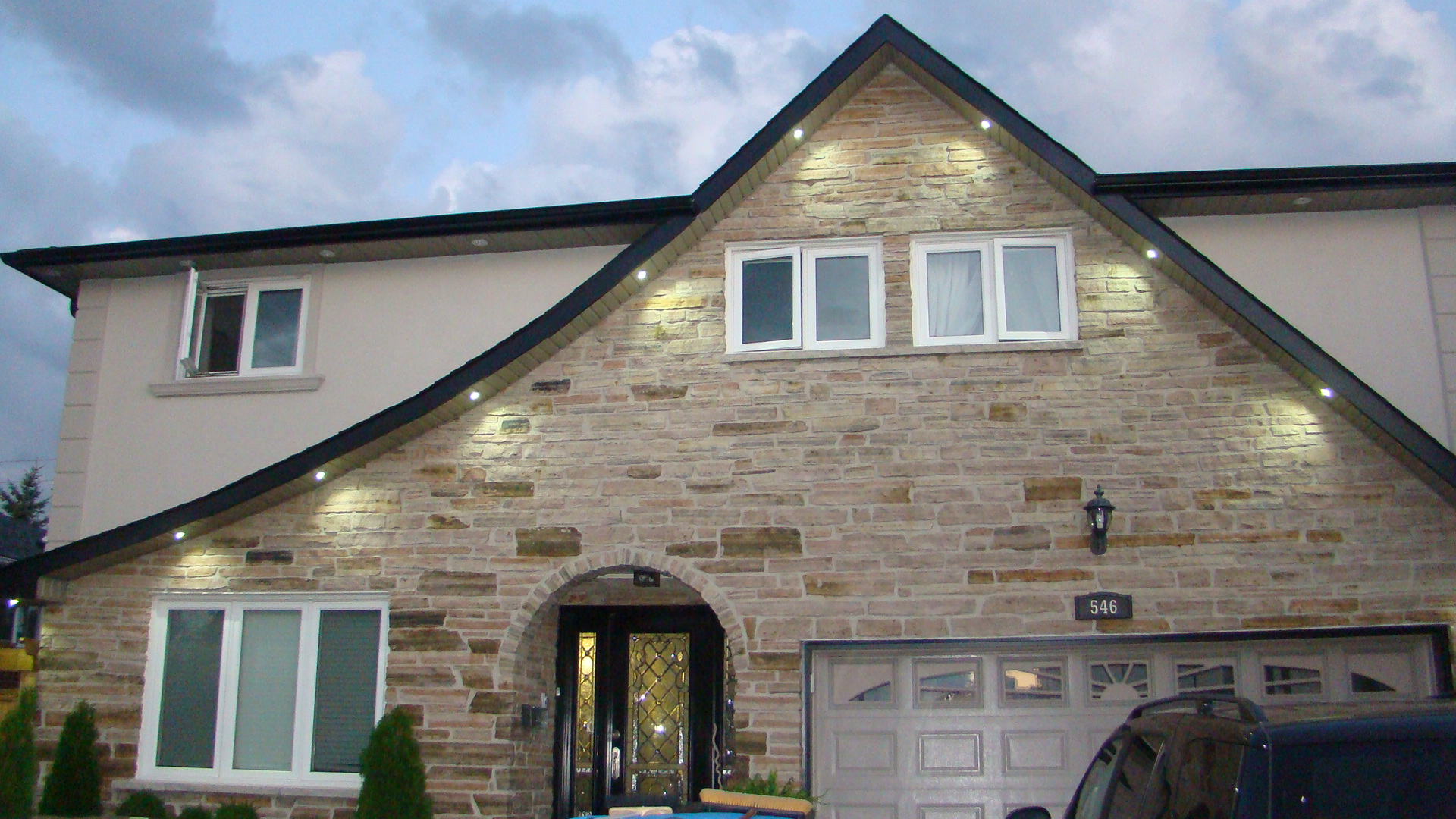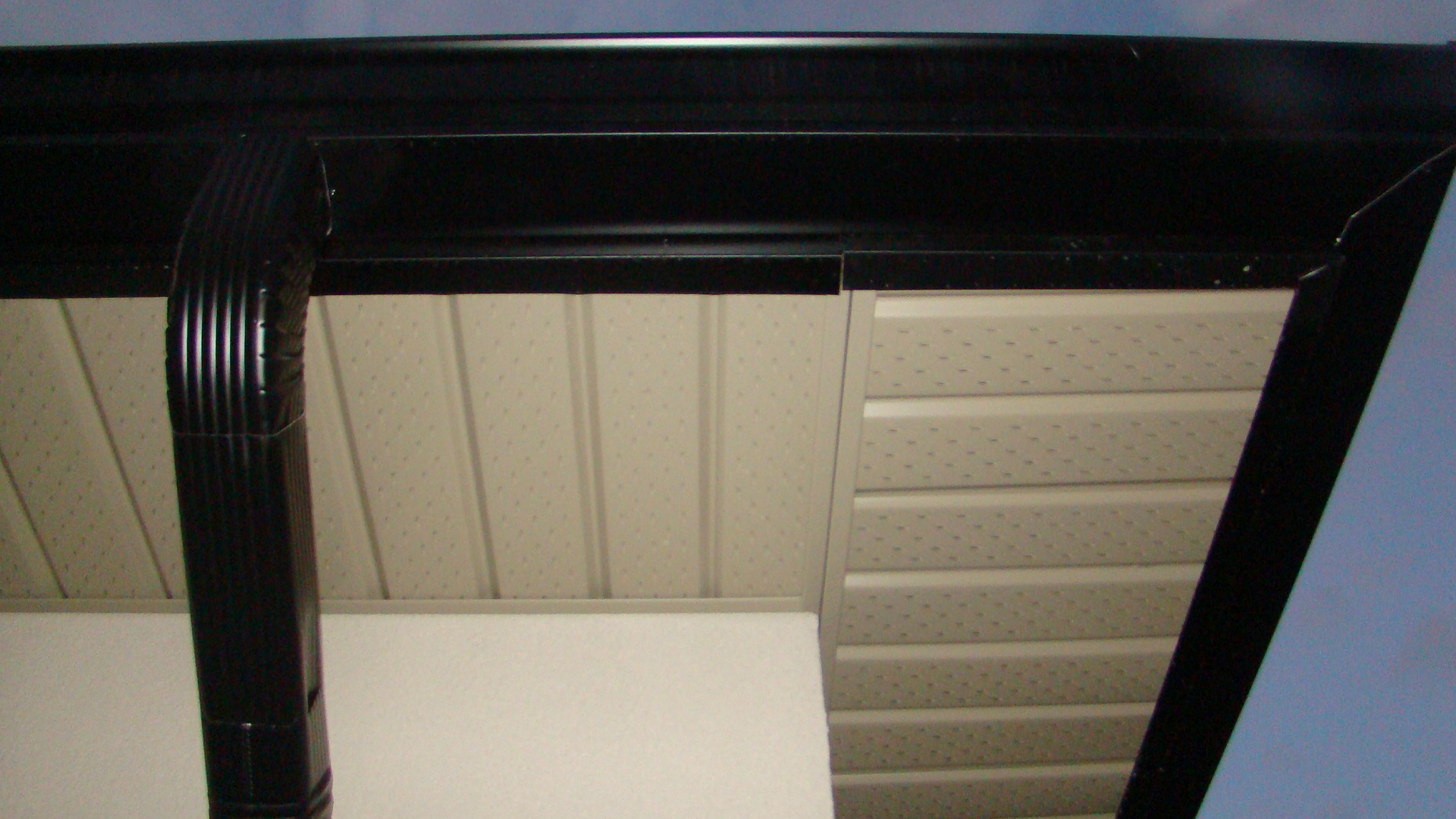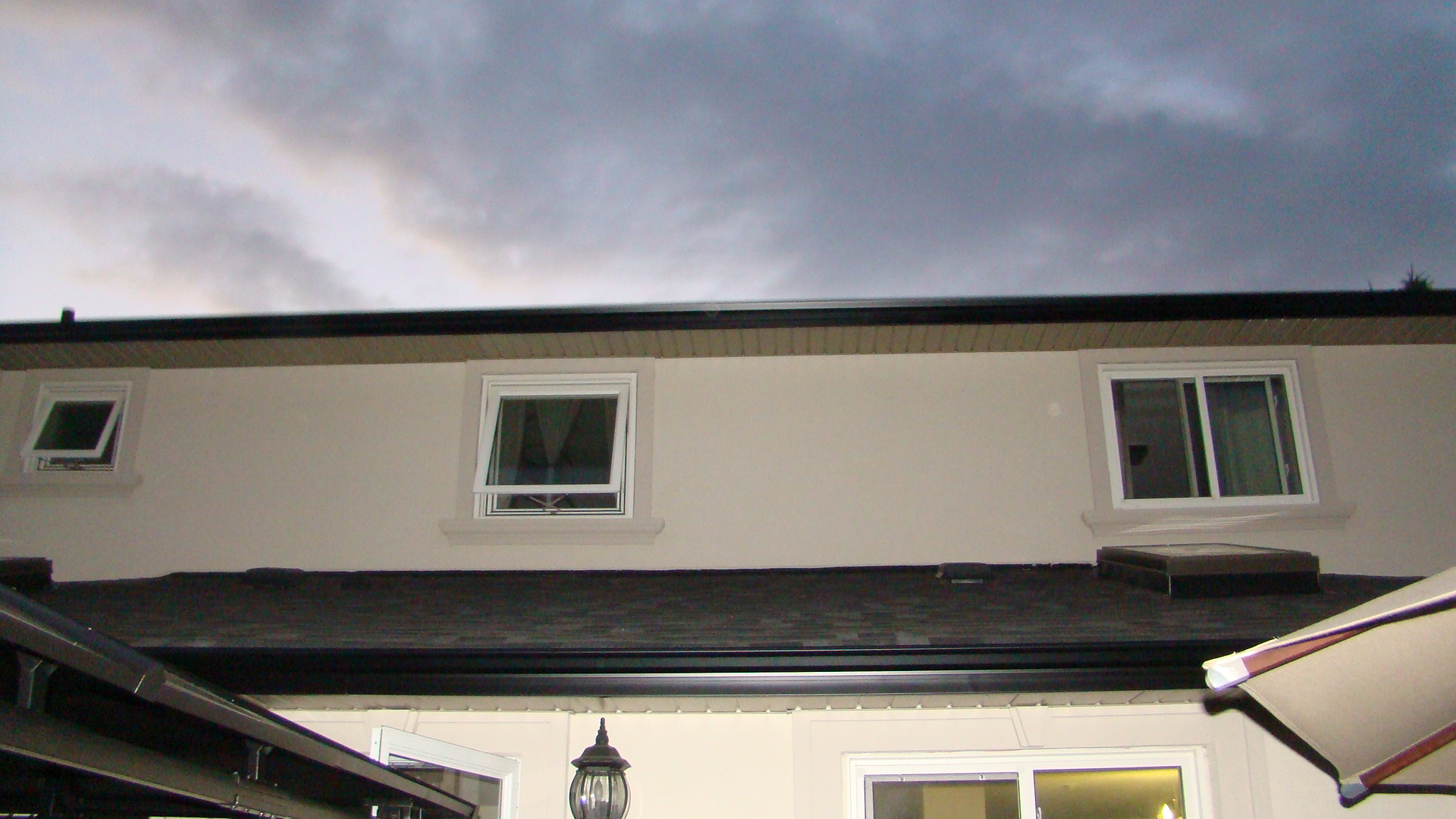 Elegance in Black and Pebble
The customer wanted her house to have a sophisticated elegance to it. We opted for a black eavestrough and fascia color choice. We then added pebble soffit to soften and highlight the black.